GRAIN STORAGE SYSTEMS
Seed & Edible Cleaning and Separation Systems
Dwight Kinzer, dba Process Equipment & Design LLC specializes in the preparation of Process Flow Diagrams, Master Planning, 3D and 2D CAD Designs & Layouts, and Program Management of Cleaning, Separation, Dust, and Packaging Systems for Seeds and Edibles.
Clients are guaranteed personalized service because Dwight Kinzer does all of the work.
sales@grainfeedseed.com        701-388-3645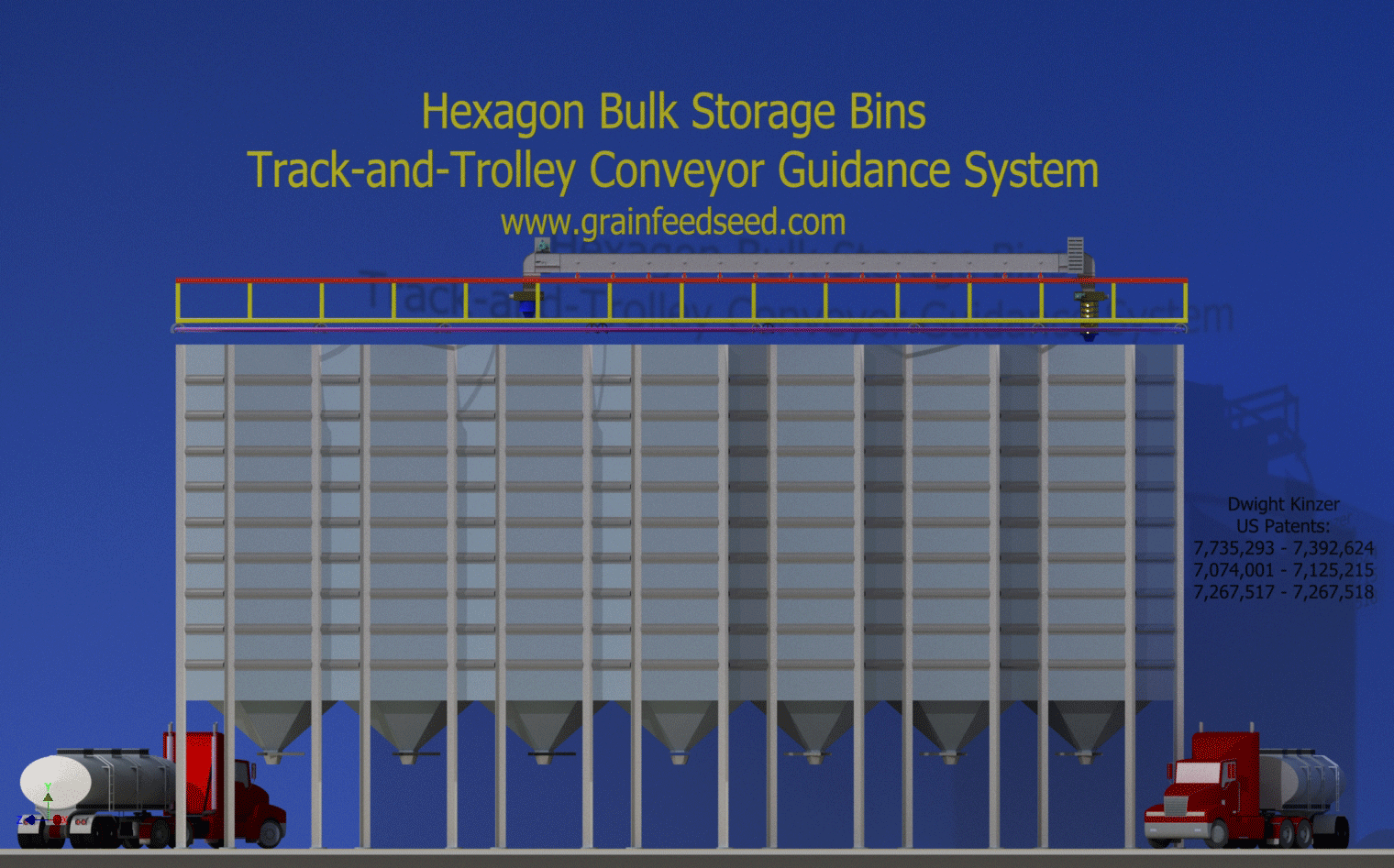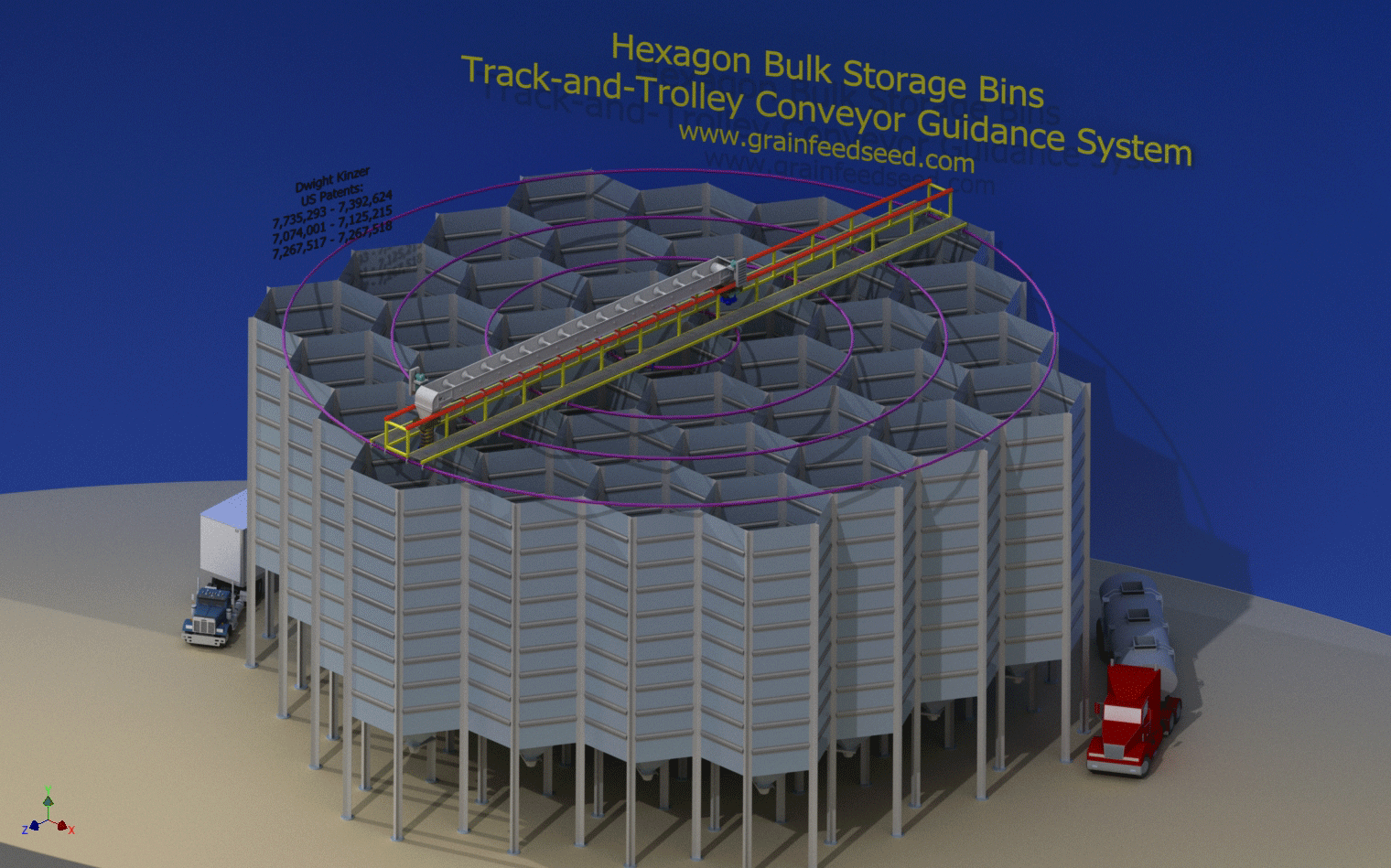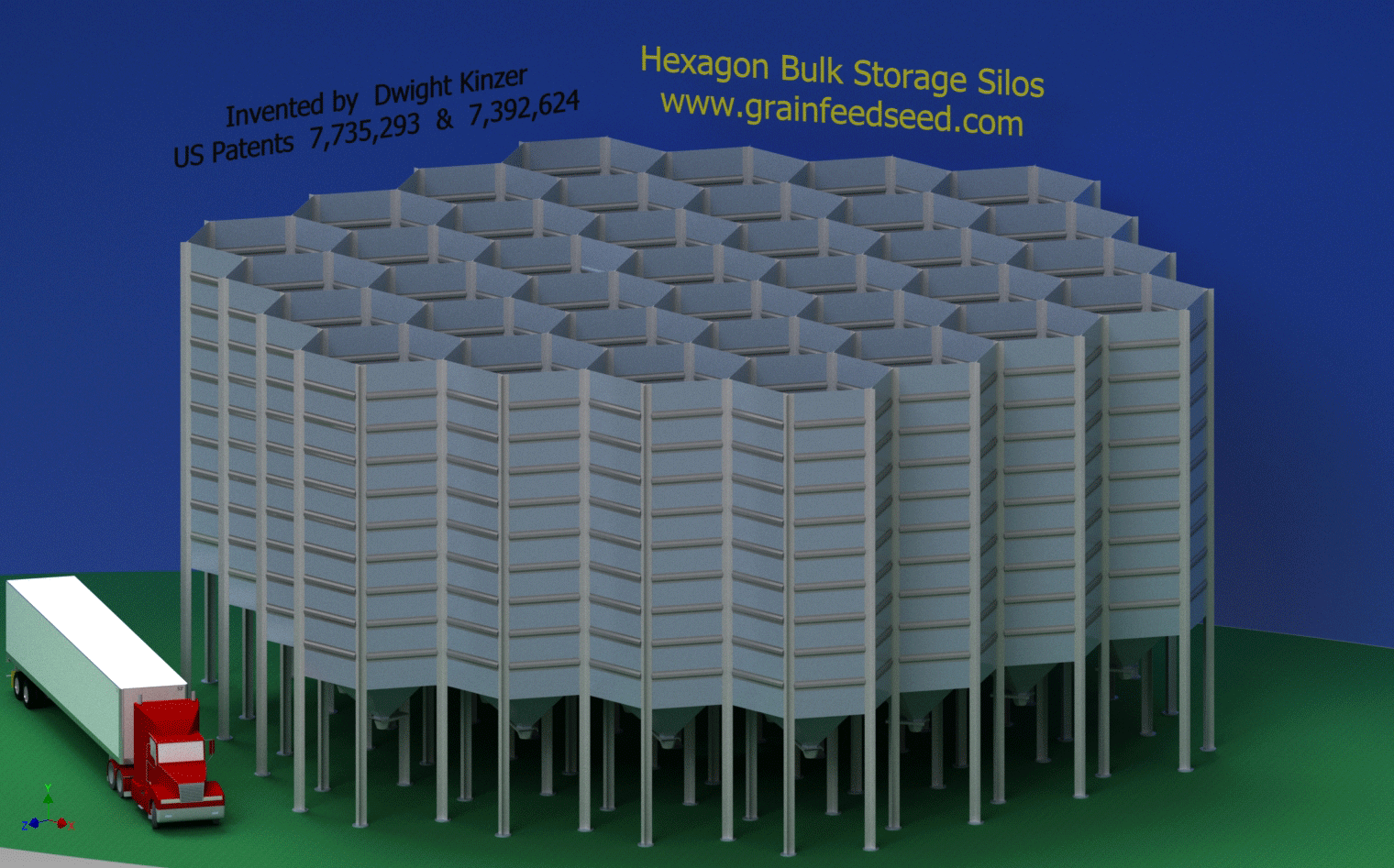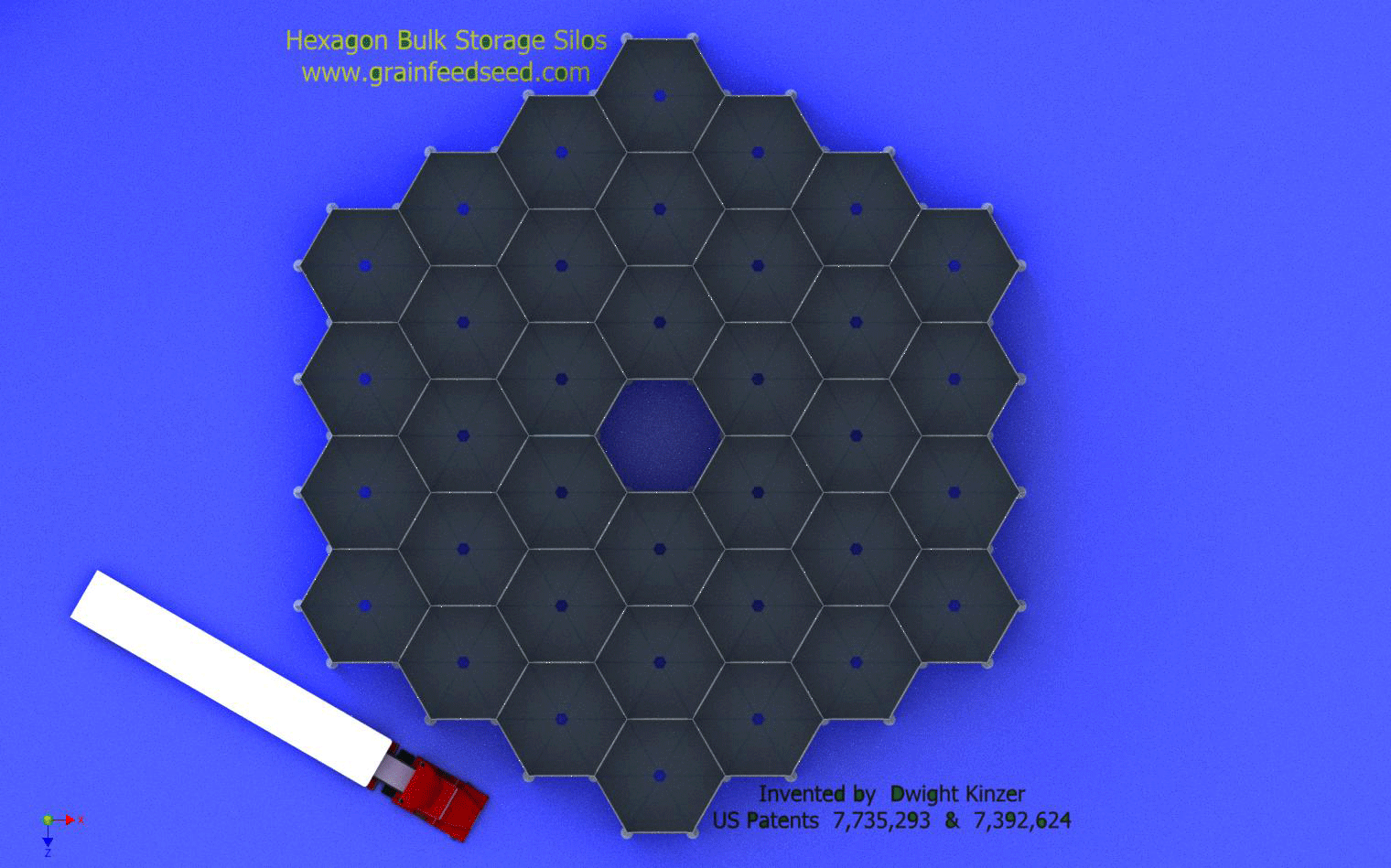 segregated storage for identity preserved grains / commodities and fracking sands
Cluster of 37 Hexagon Bulk Storage Bins
Dwight Kinzer is the inventor and exclusive designer of Hexagon Bulk Storage Bins for segregated storage used to preserve identity of seeds, grain, edibles, or feed mill ingredients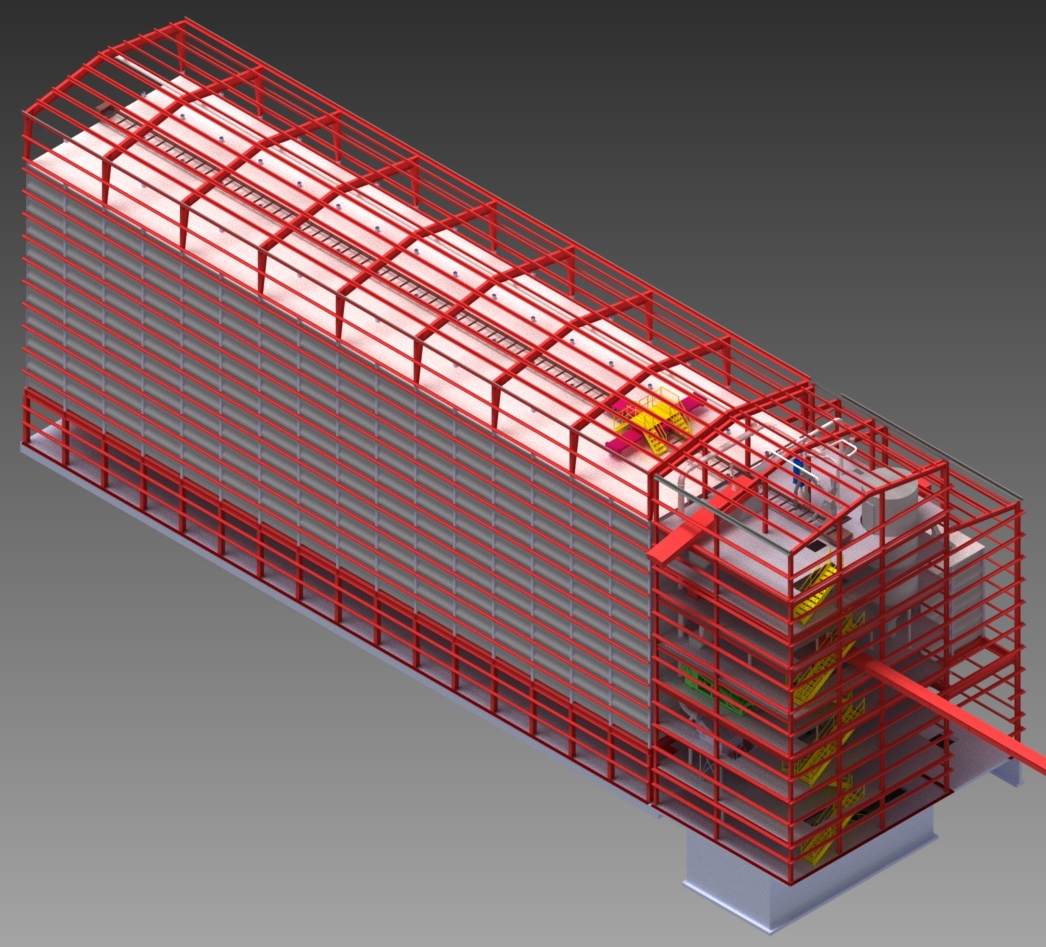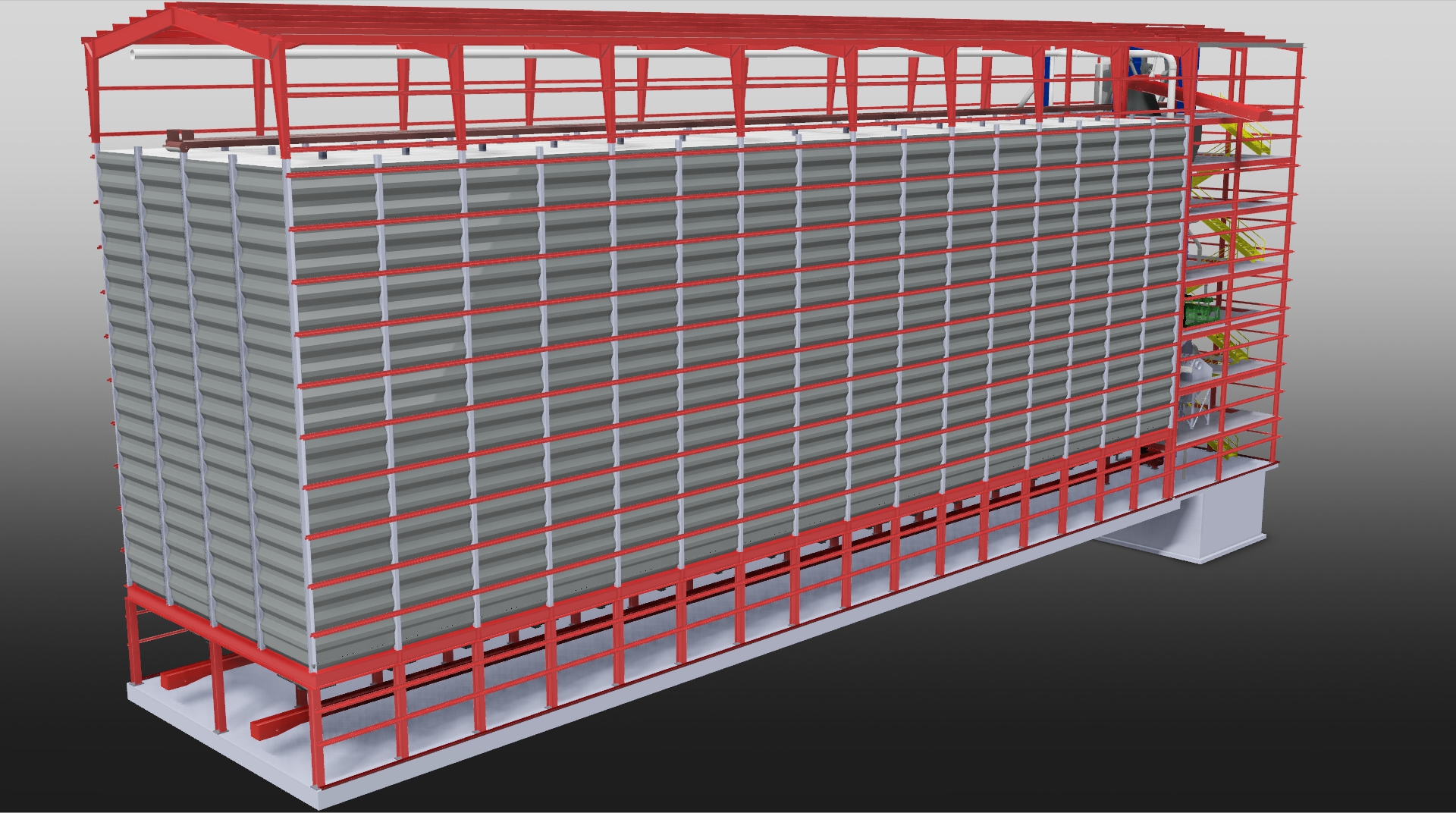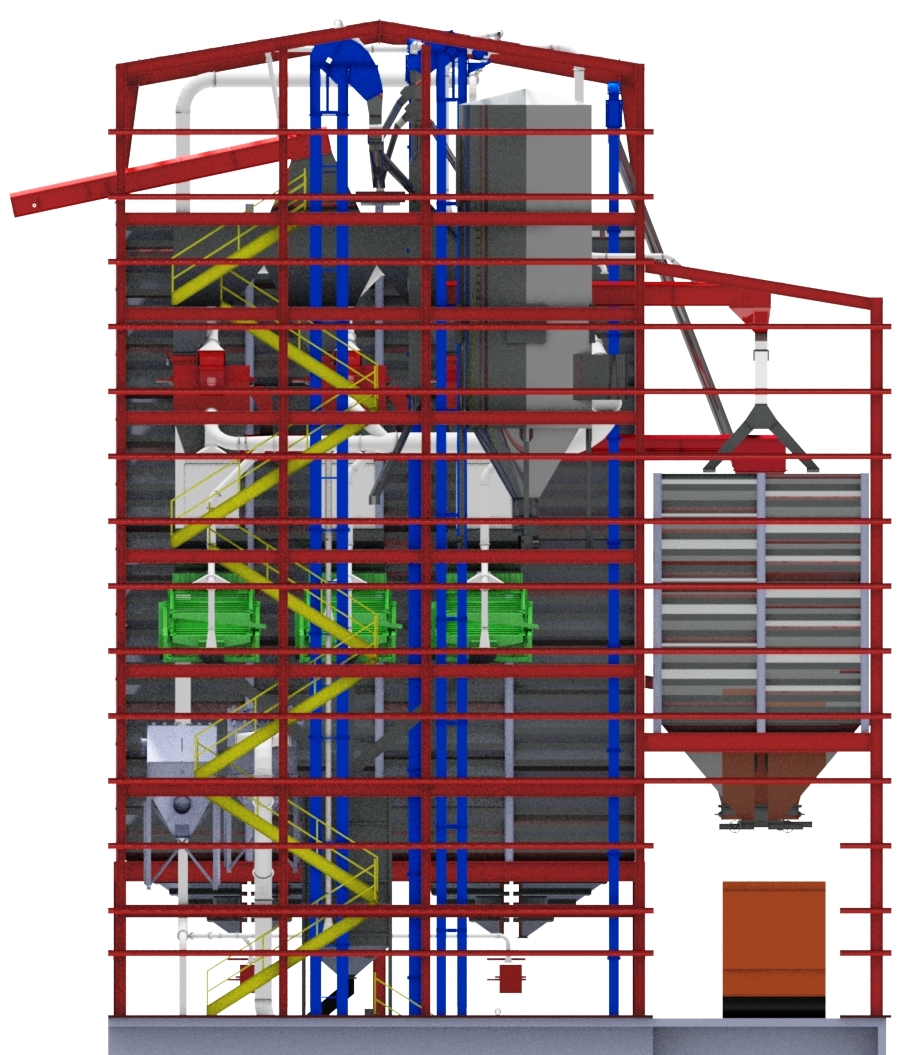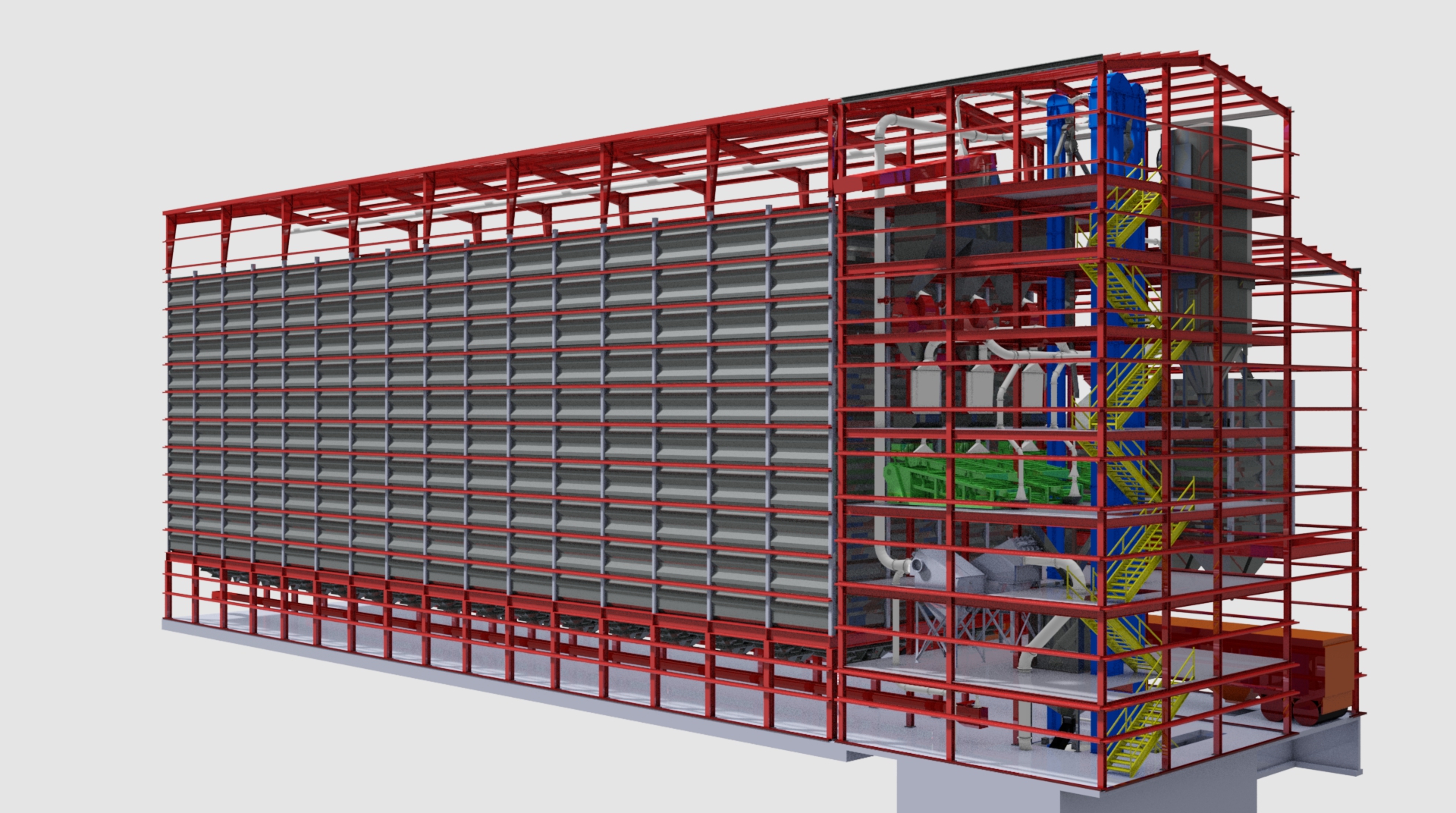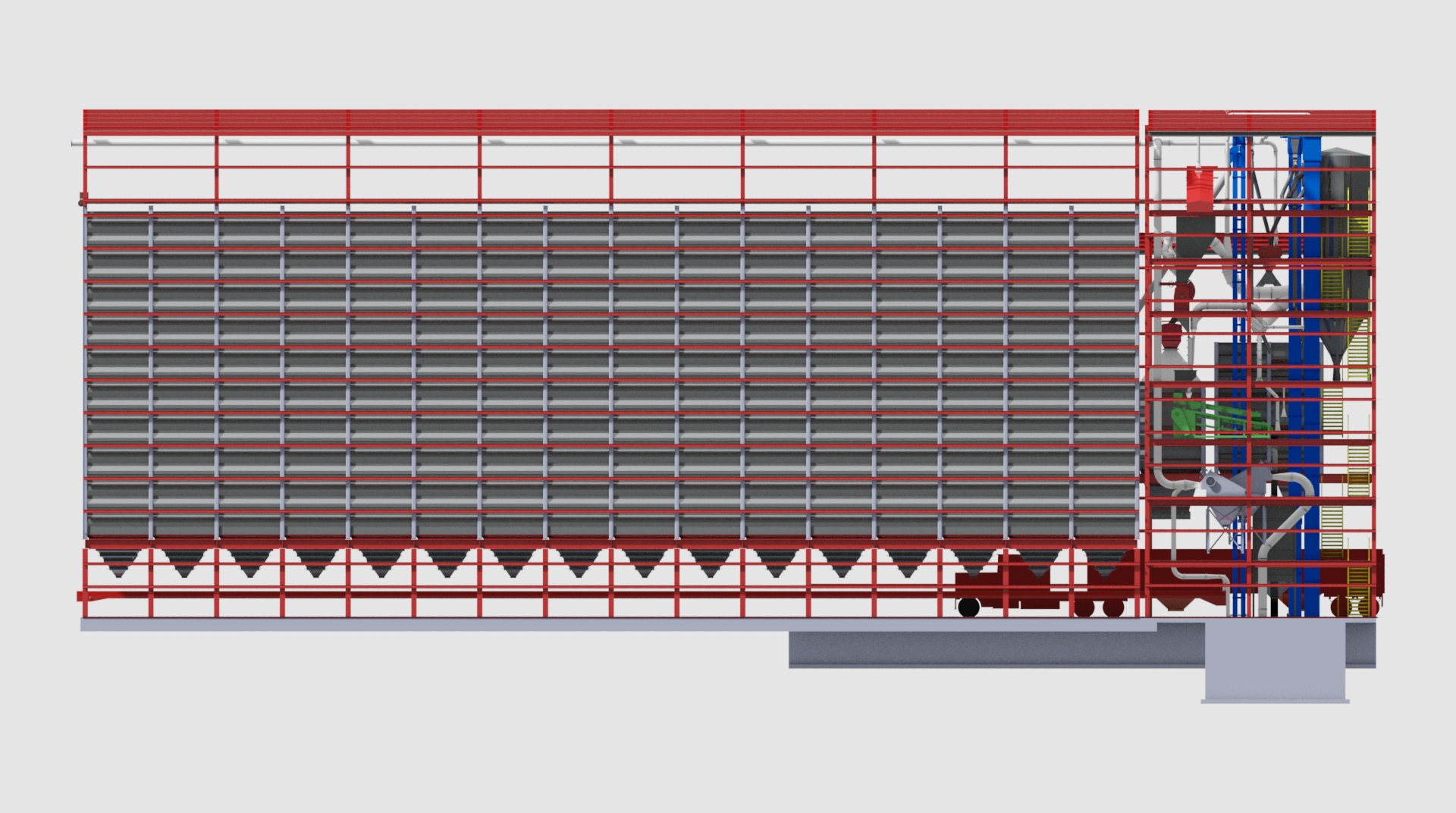 3D Assembly of an Ear Corn Seed Shelling Tower
Corn Seed Shelling Tower
Three (3) Corn Seed Shelling Systems with Kice Multi-Pass Aspirators and BMW Screeners.   General Exhaust Dust Collection with Donaldson-Torit Filter.  Chantland open belt conveyor with moving tripper.  Universal Bucket Elevators.  Baker-Rullman bolted steel bins & hoppers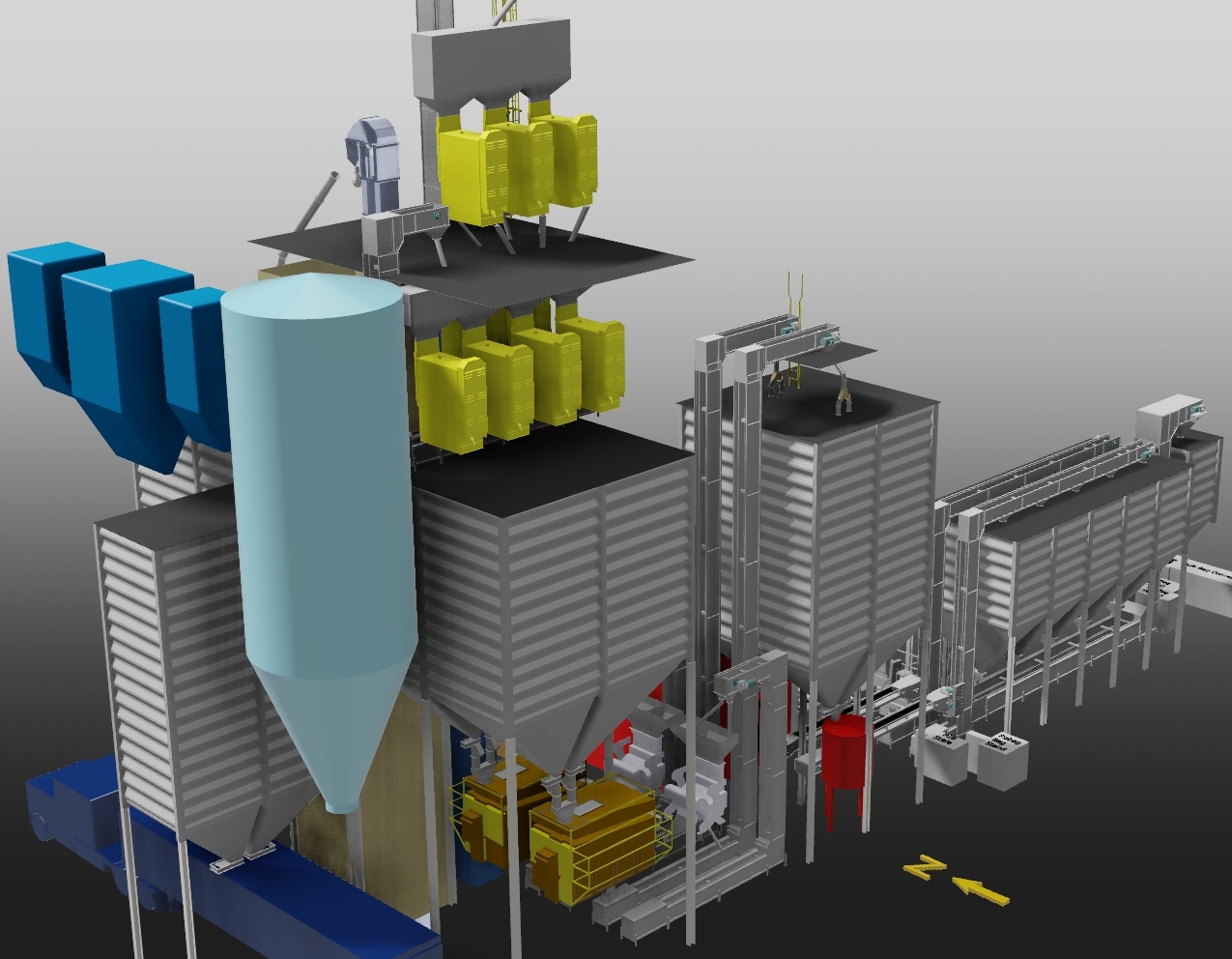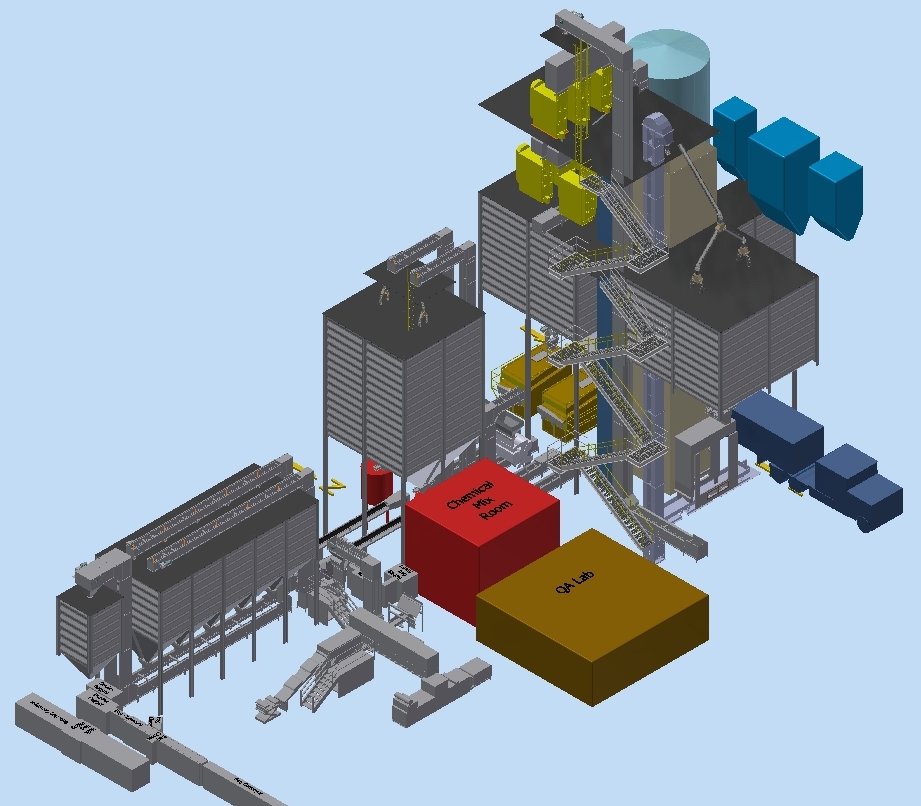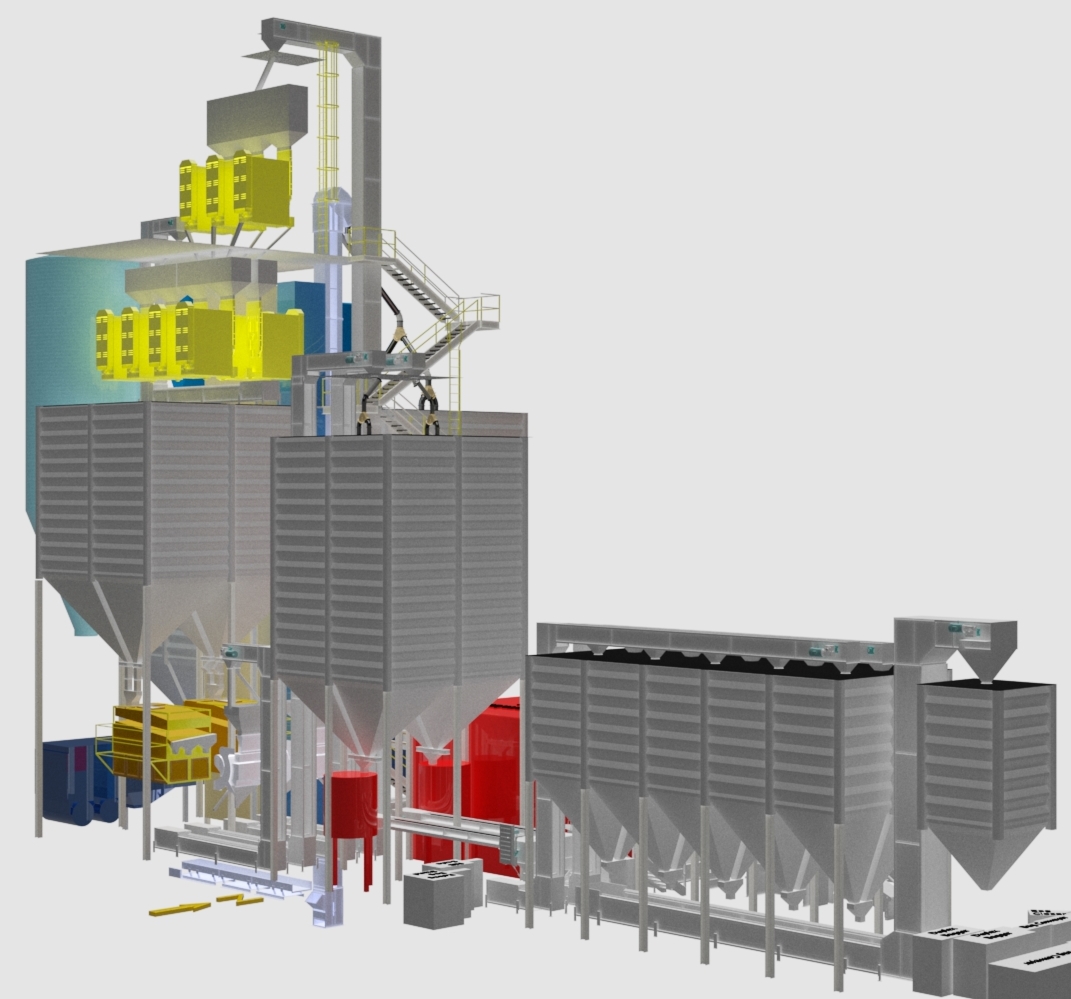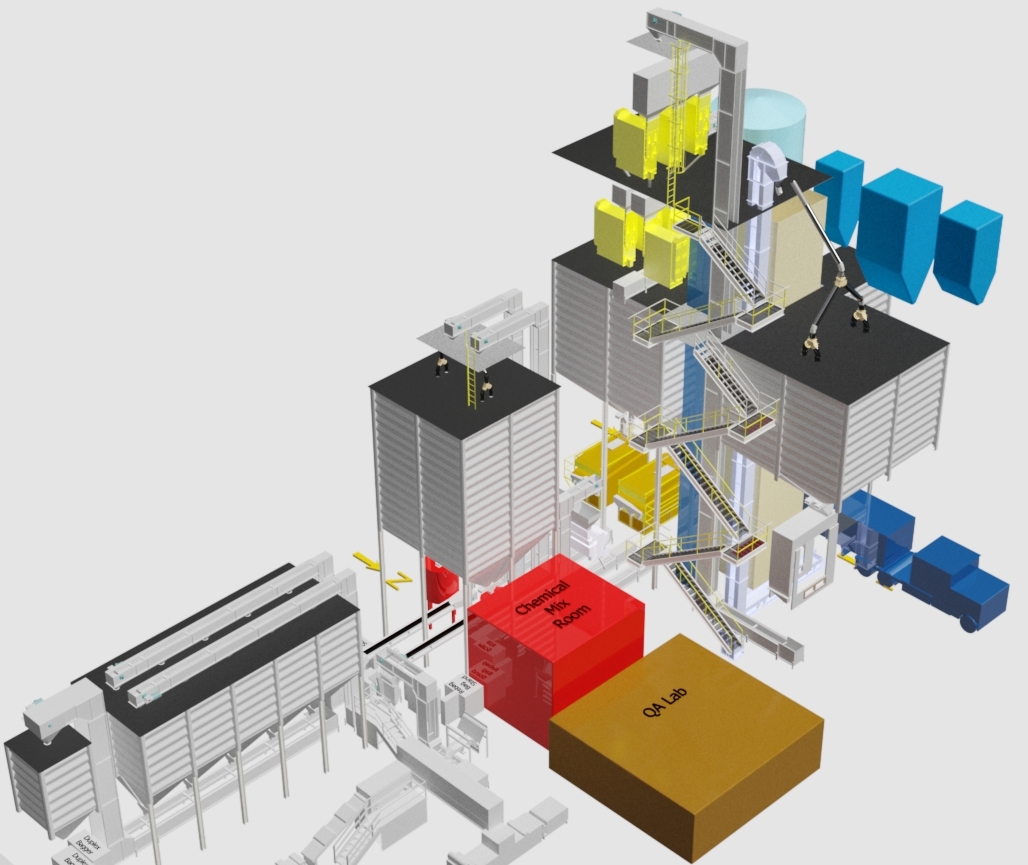 3D Design, Layout, & Engineering of Seed Cleaning
Corn Seed & Soybean Seed Cleaning
Conceptual 3D model starting from scratch in 30 days - about 240 billable hours using the following equipment:
Cimbria Delta 106 Cleaner
Oliver 3600 Gravity Separators
Satake EVO 800 Color Sorters
Oliver Sizers
Baker-Rullman Bolted Steel Bins & Hoppers
Gustafson Seed Treating Systems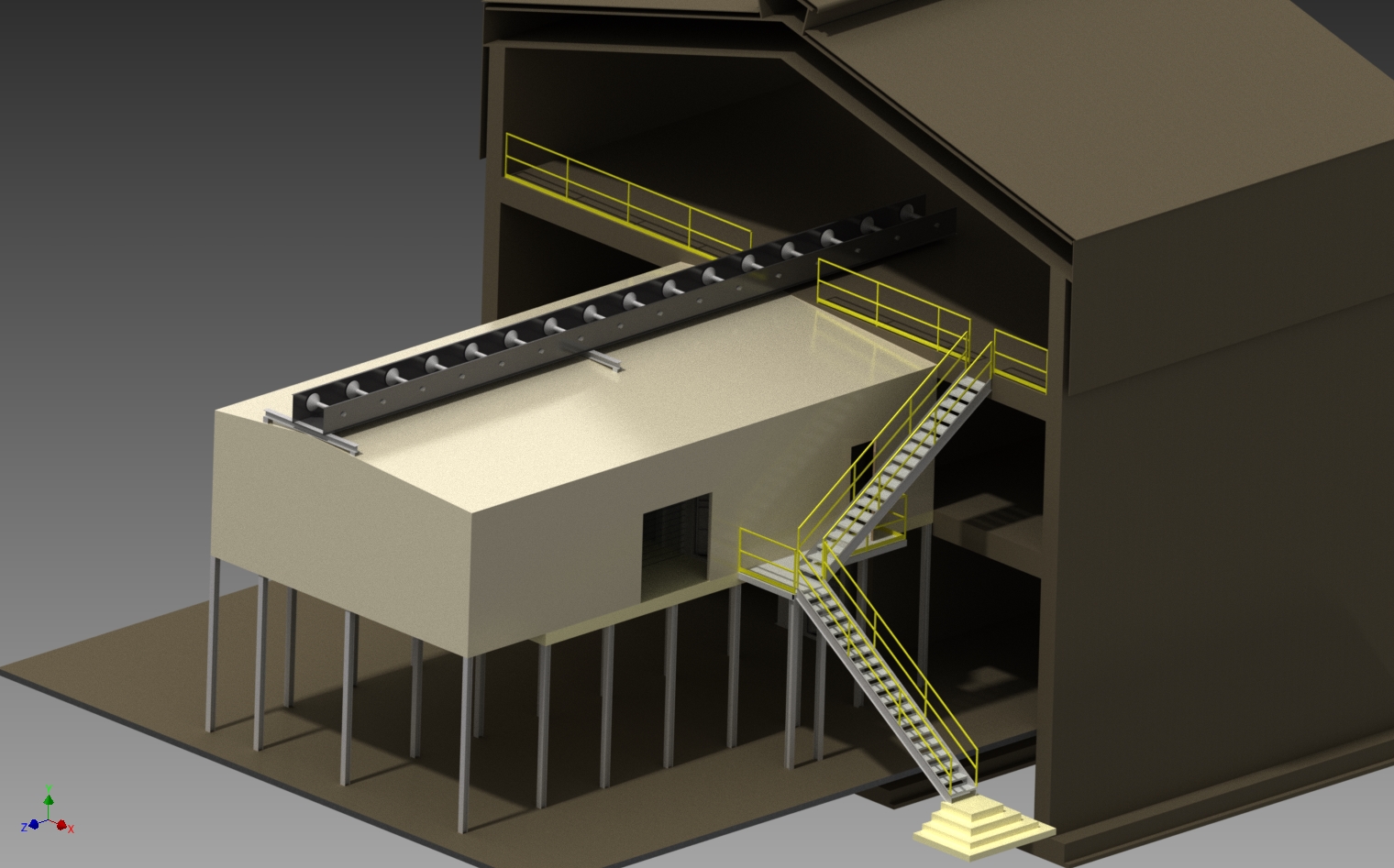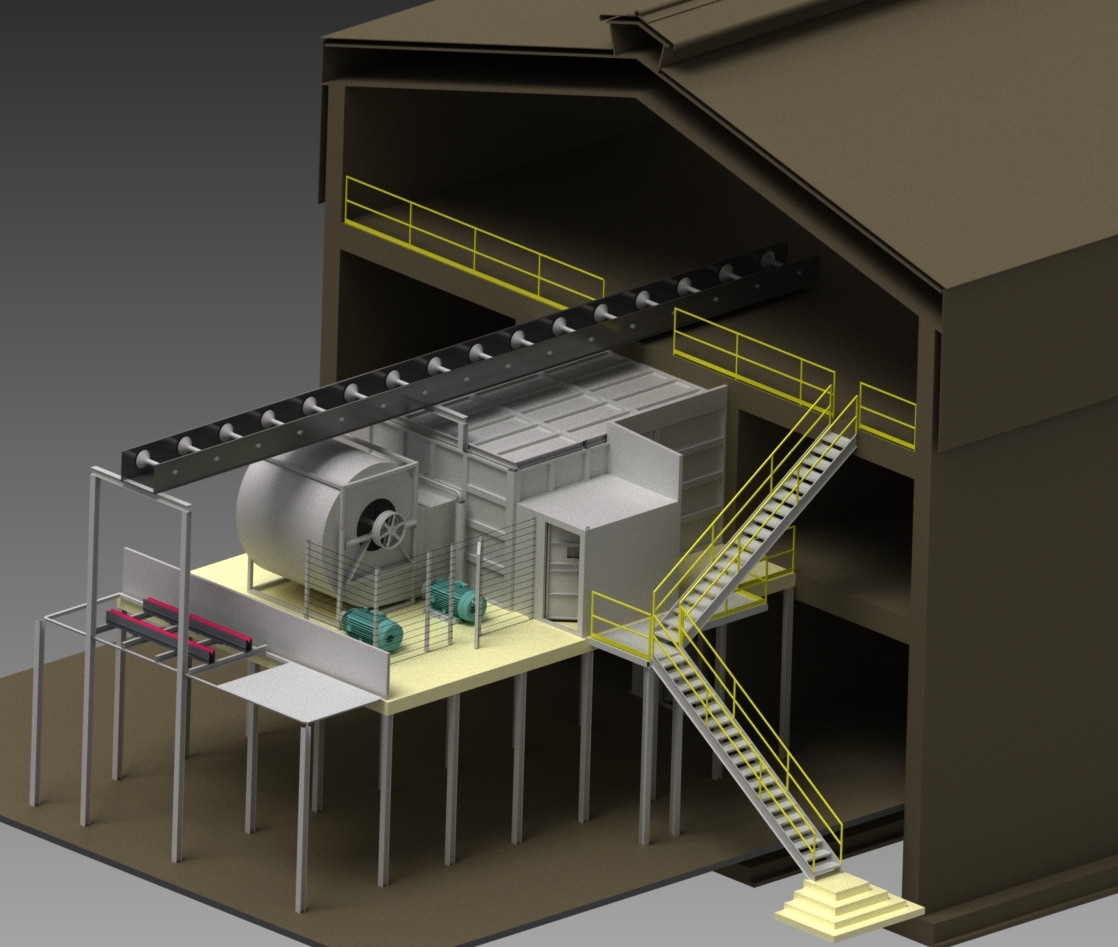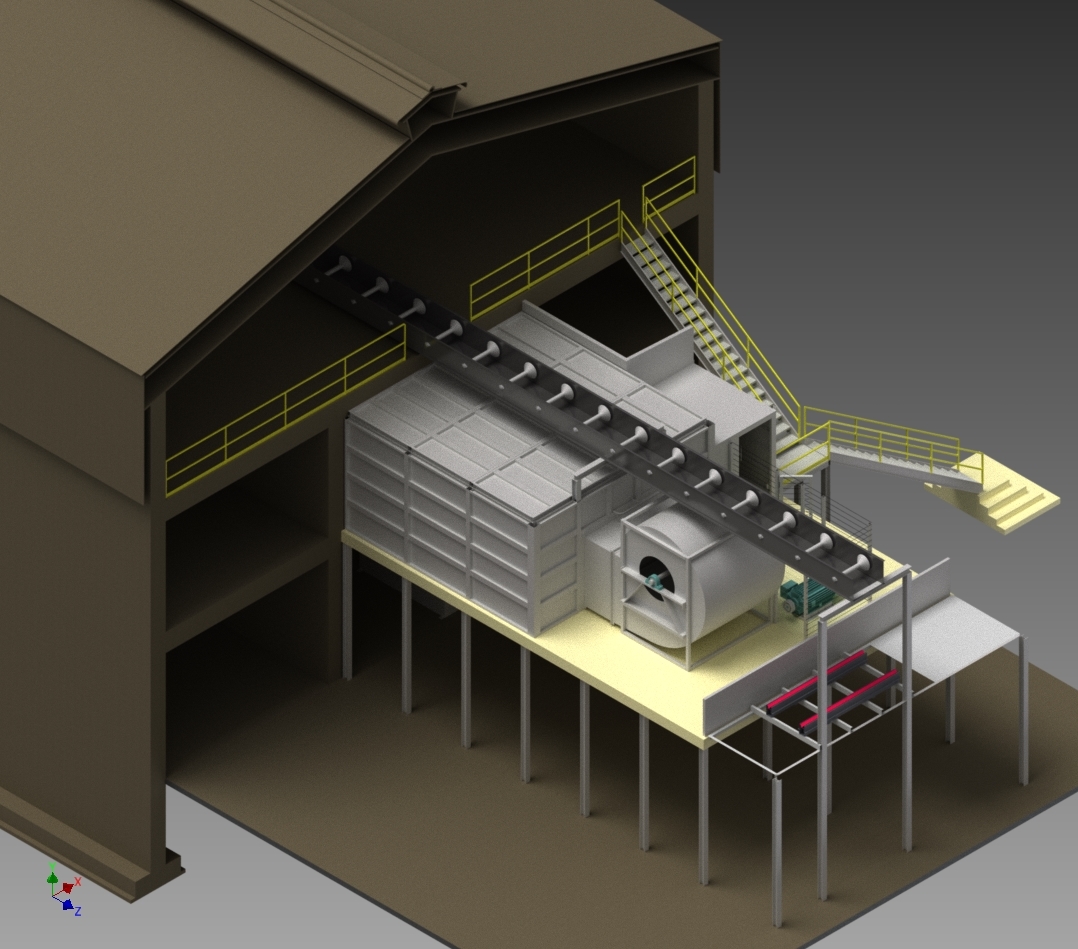 3D Model, Fabrication Drawings, and Engineering of Corn Seed Dryer
Corn Seed Dryer
3D model and fabrication drawings of an Elevated Burner House, 600 HP Fan, and Pressure Chamber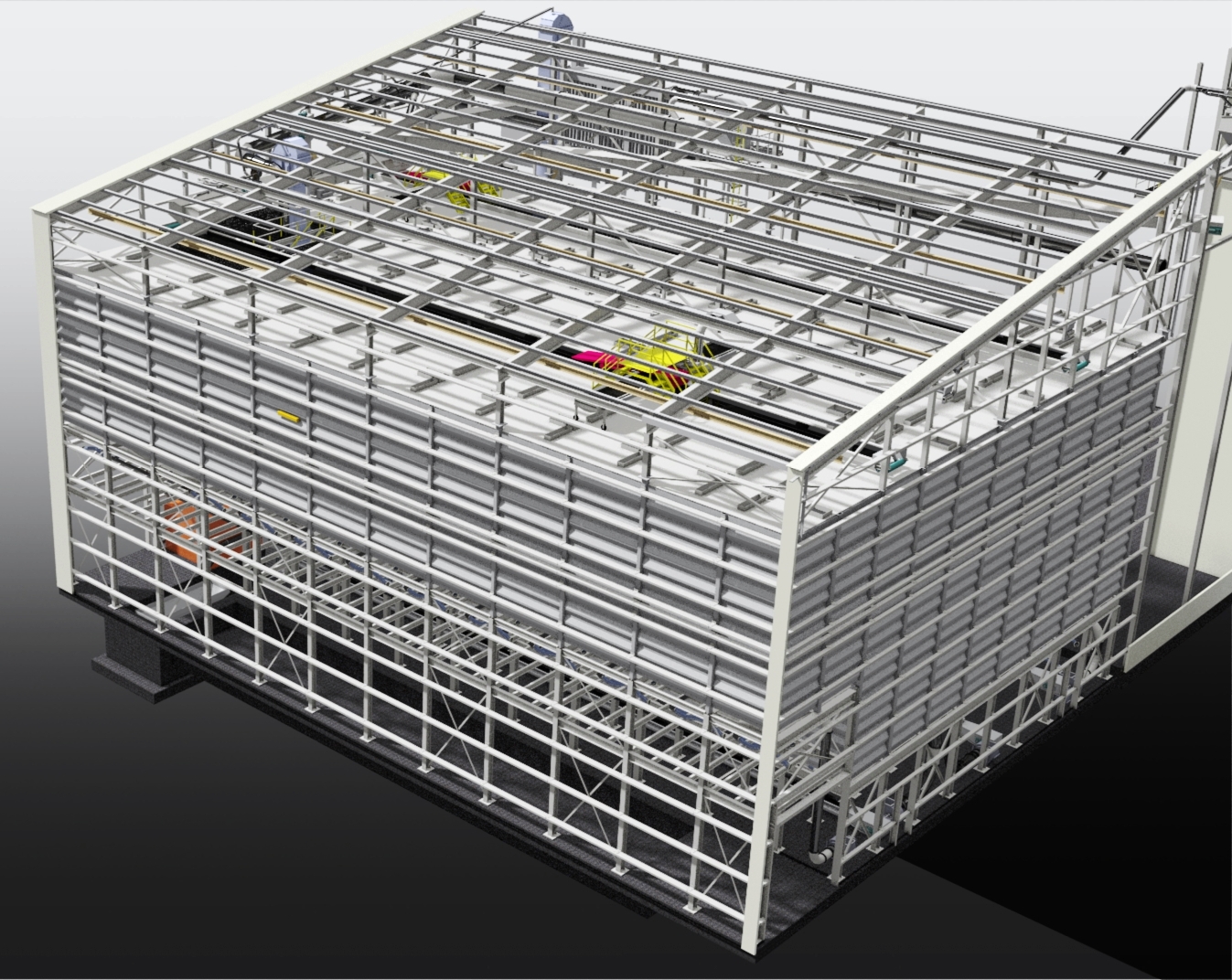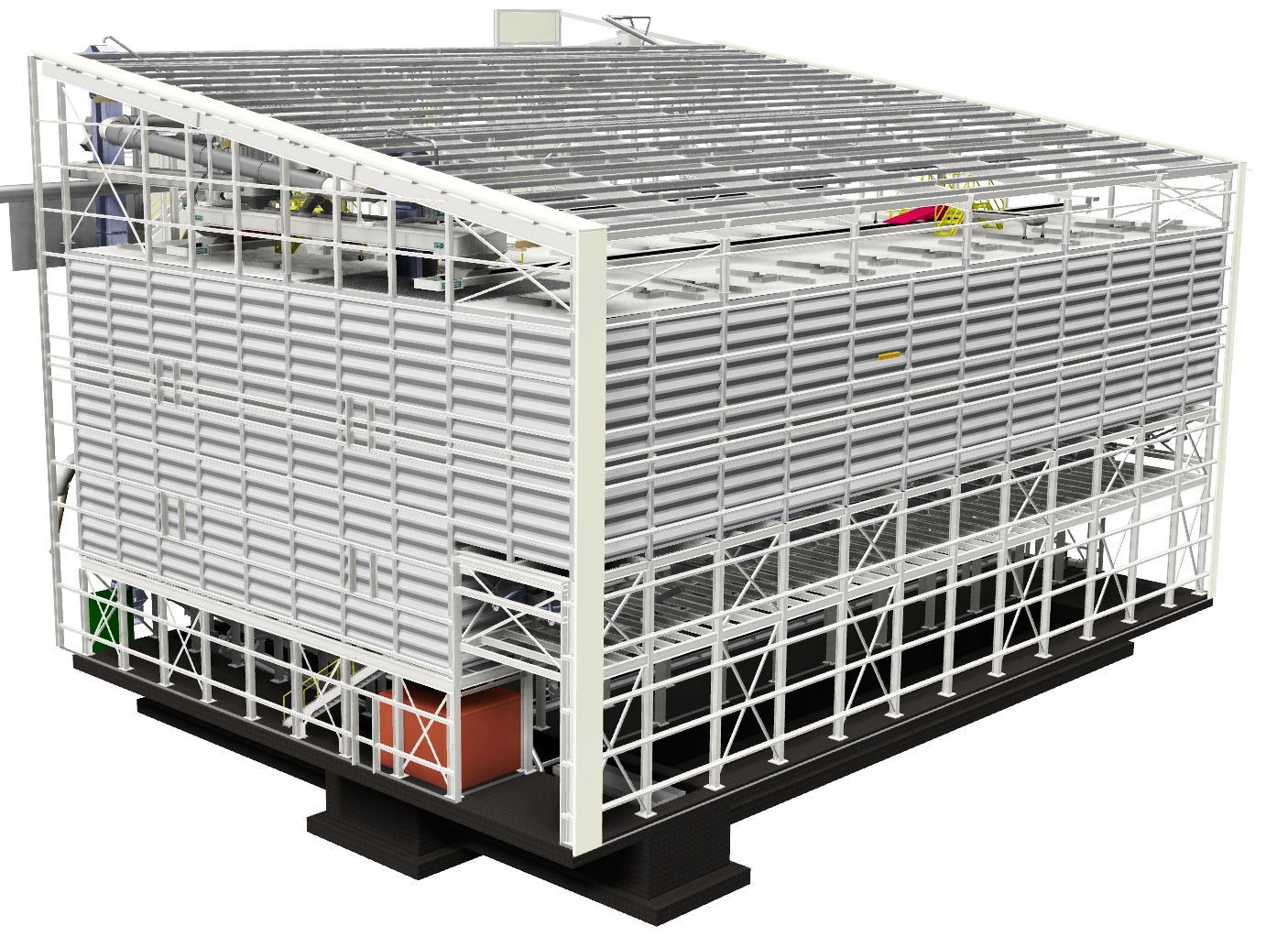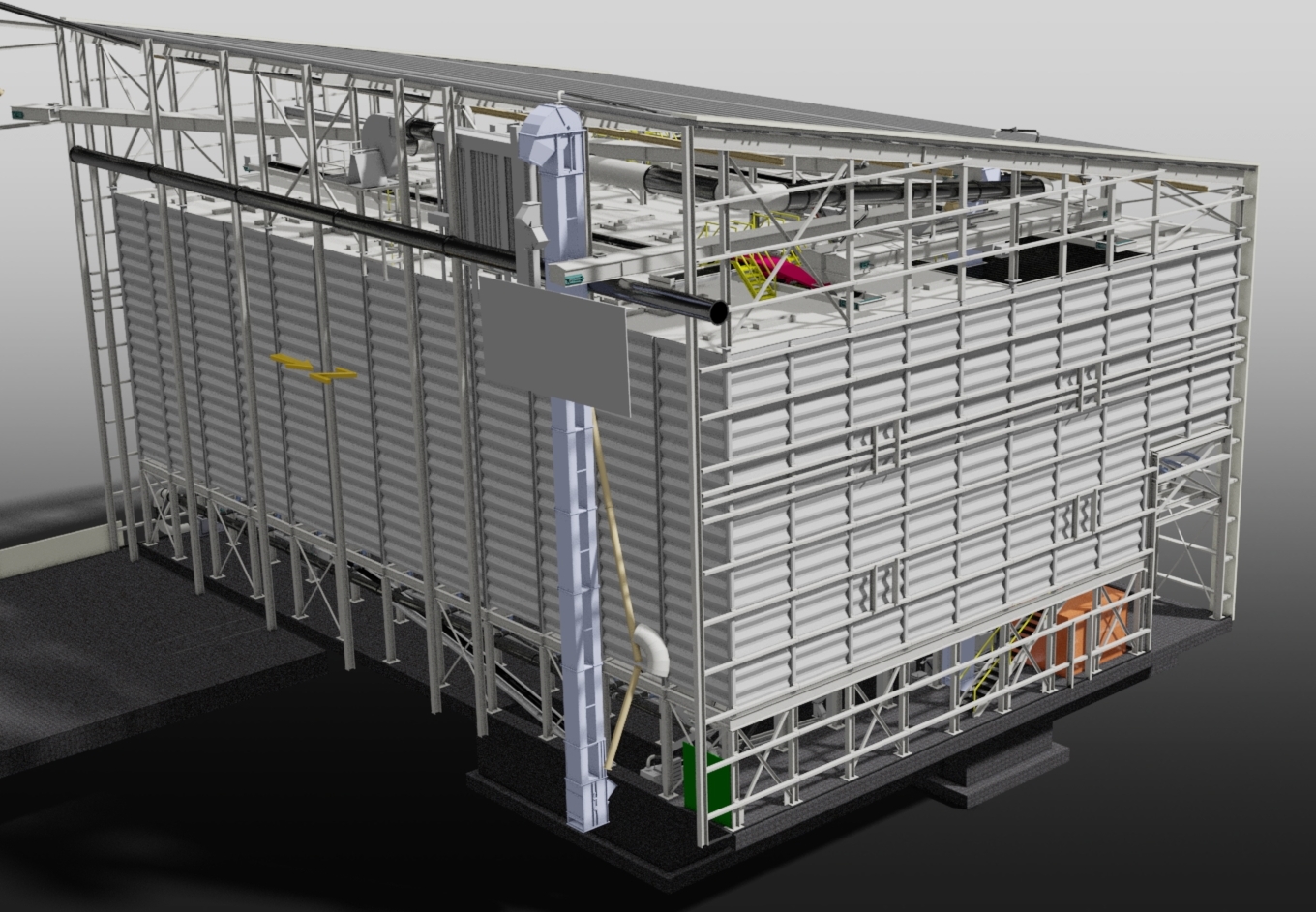 3D Design, Layout, and Engineering of Bulk Storage for Corn & Soybean Seeds
Corn Seed & Soybean Seed Bulk Storage
3D model and fabrication drawings of 114 Baker-Rullman bolted storage with aeration and gentle let-down ladders.  Chantland belt conveyors with movable tripper.  General exhaust dust collection system.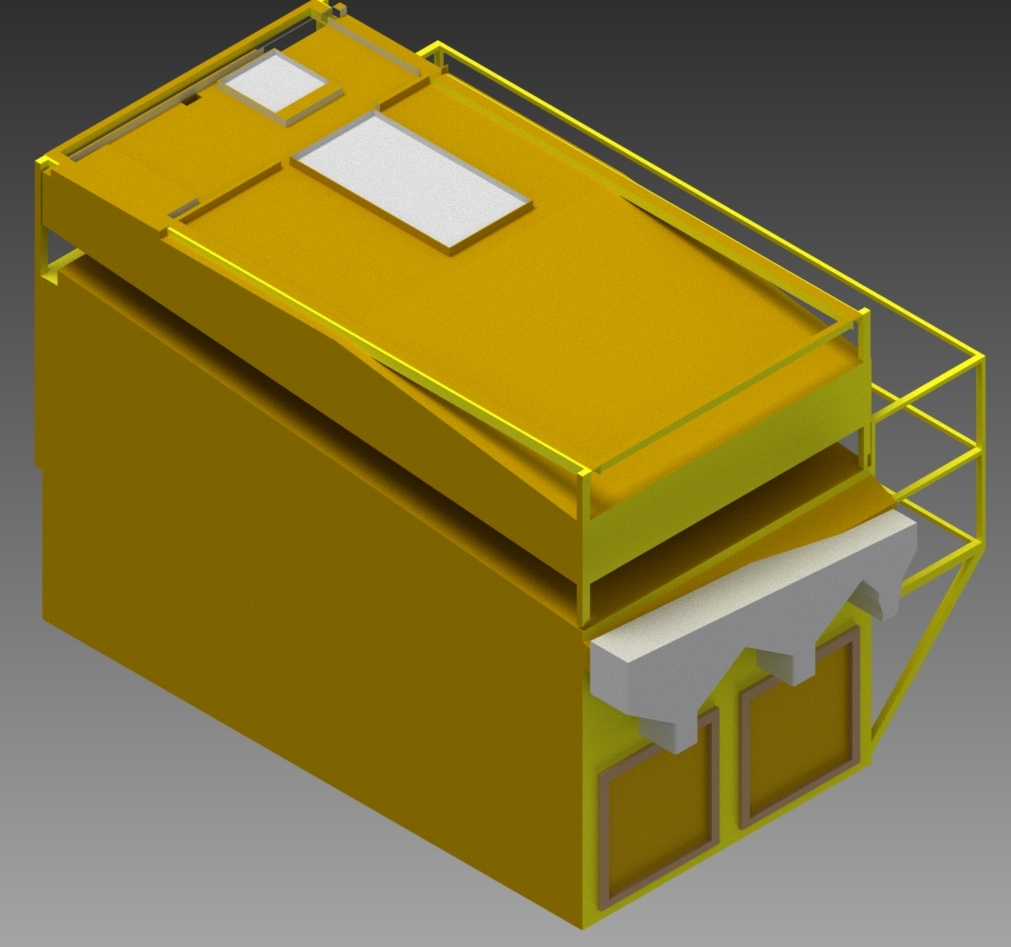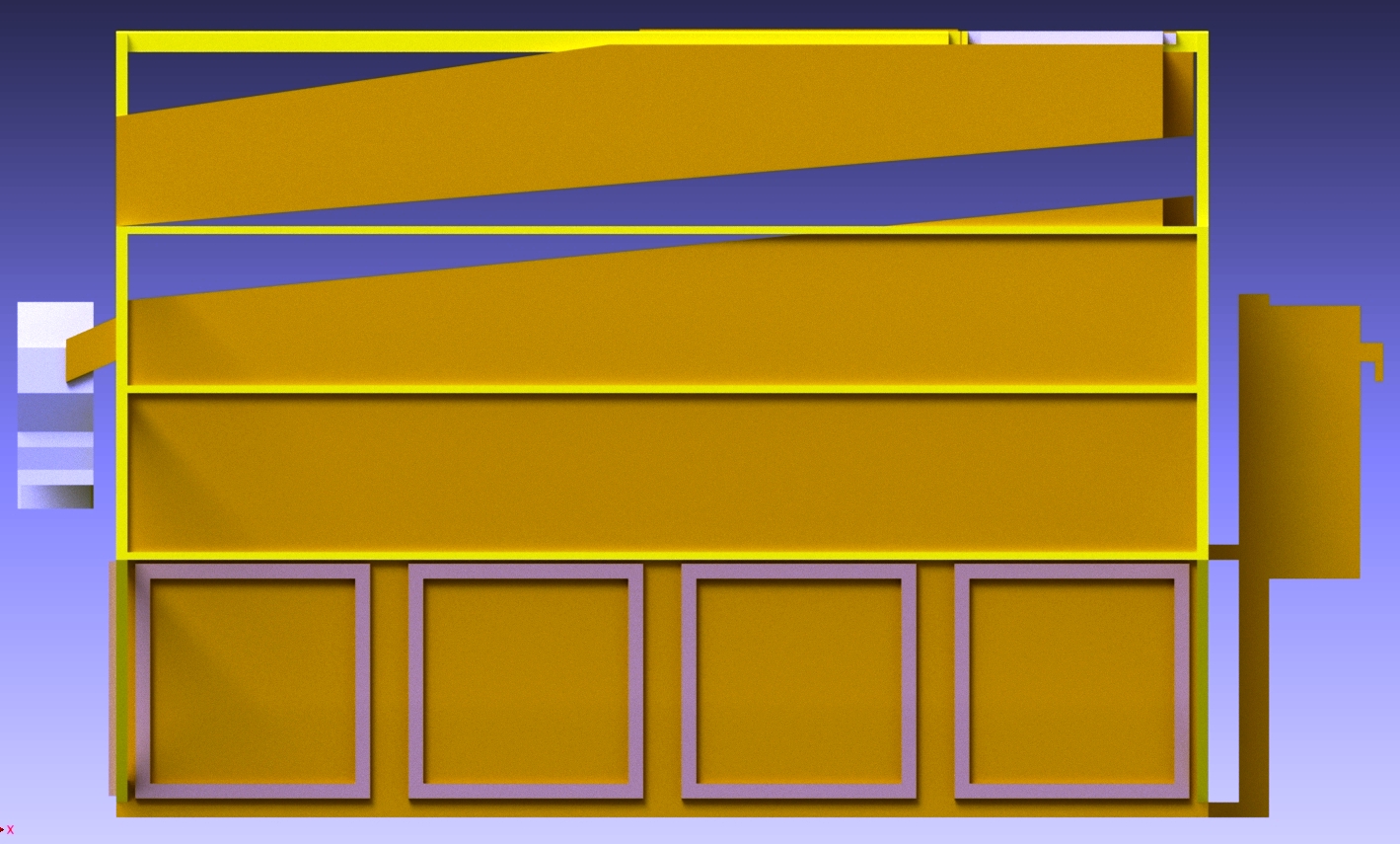 3D Equipment Model of Seed Equipment
Oliver Mfg Hi-Cap 3600  Gravity Separator
3D model of an Oliver Mfg Hi-Cap 3600  Gravity Separator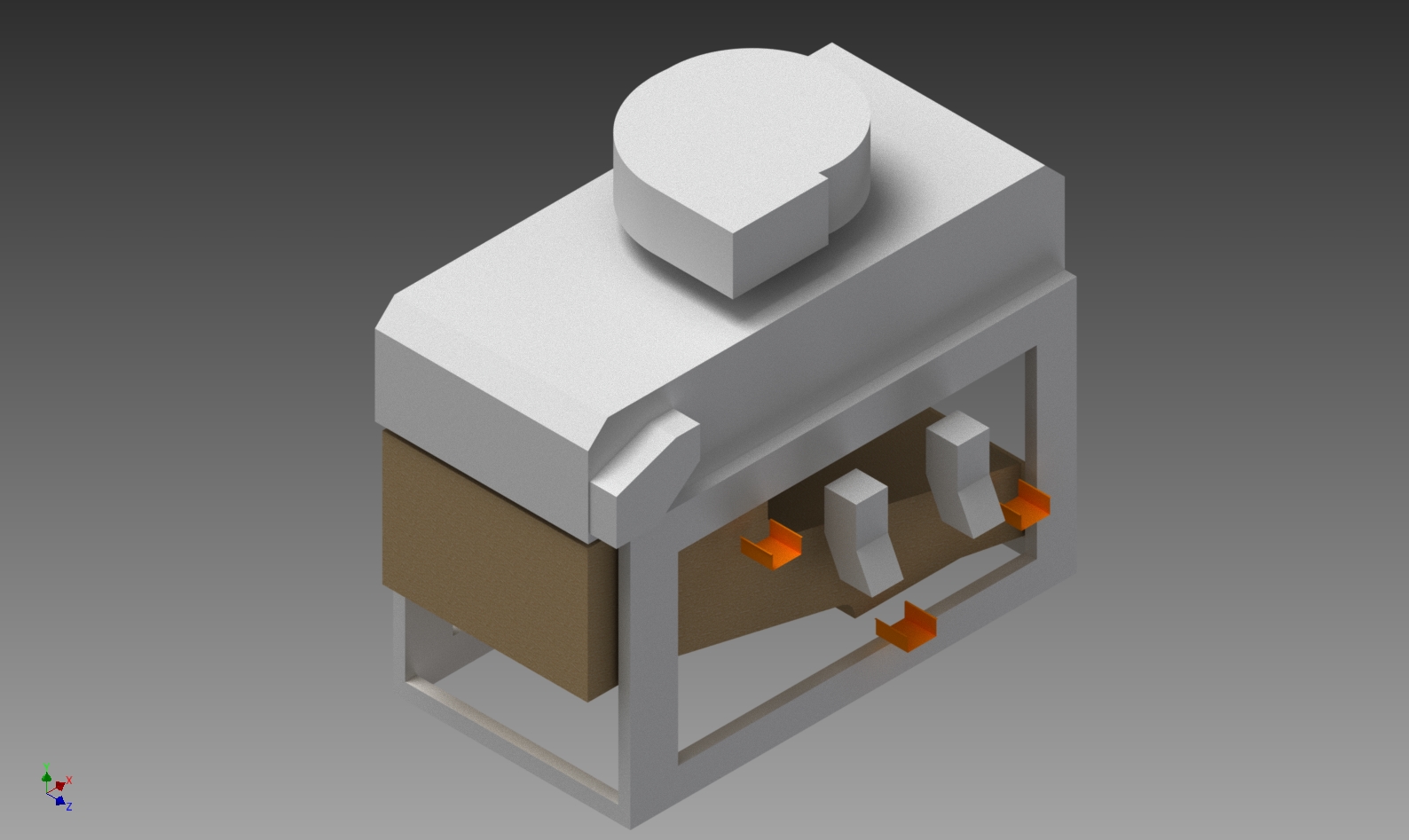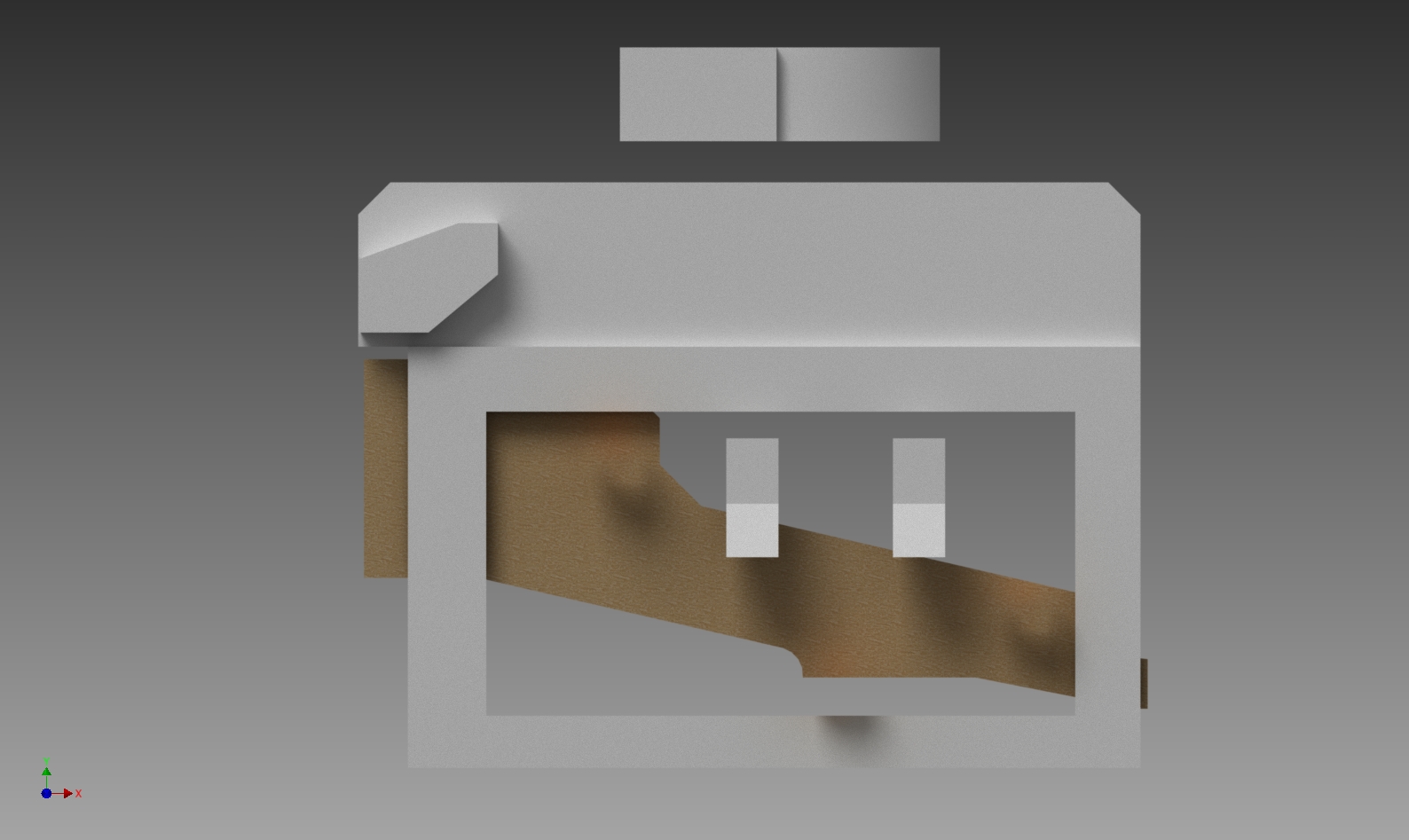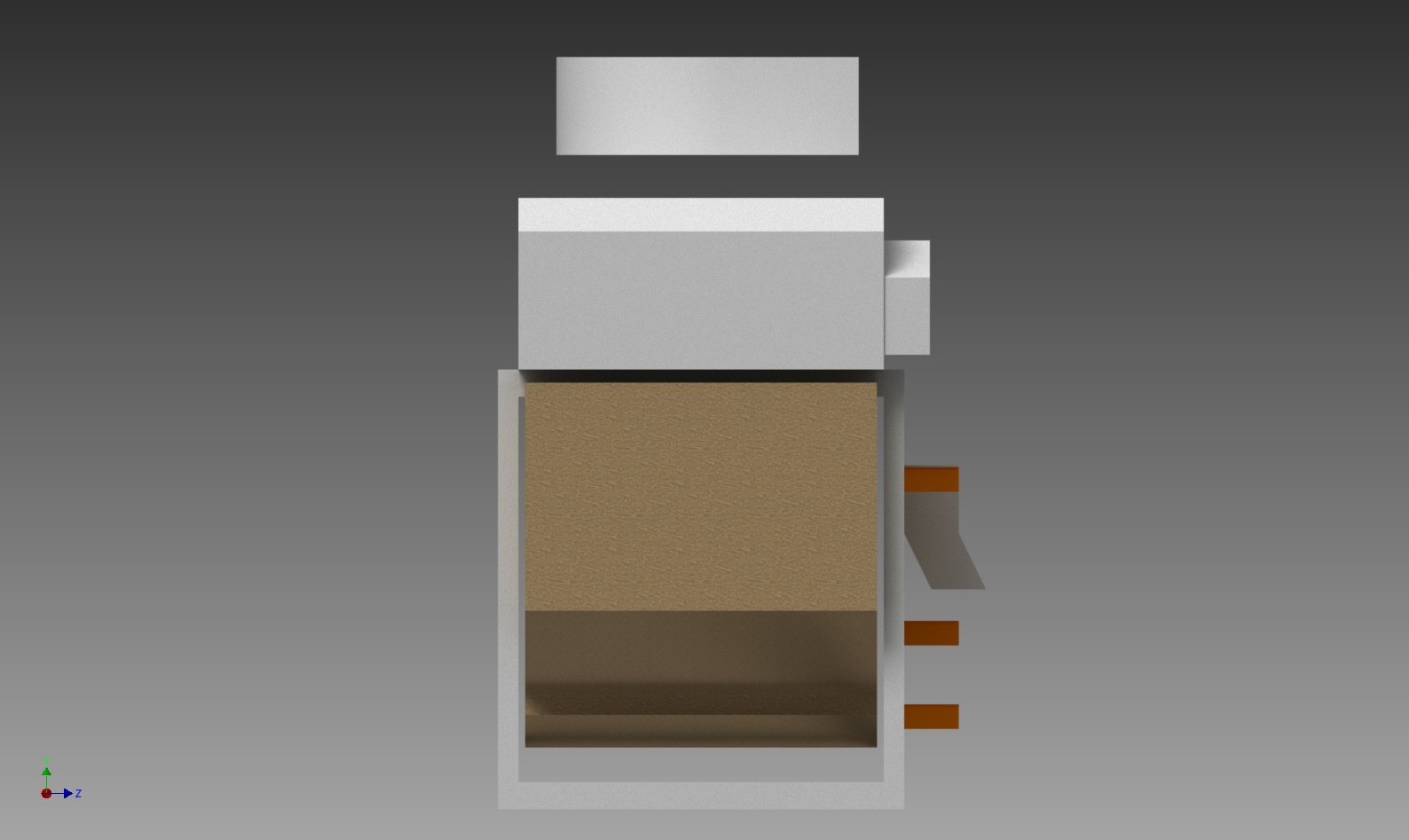 3D Equipment Modelof Seed Machinery
3D model of a Cimbria Delta 143 Cleaner