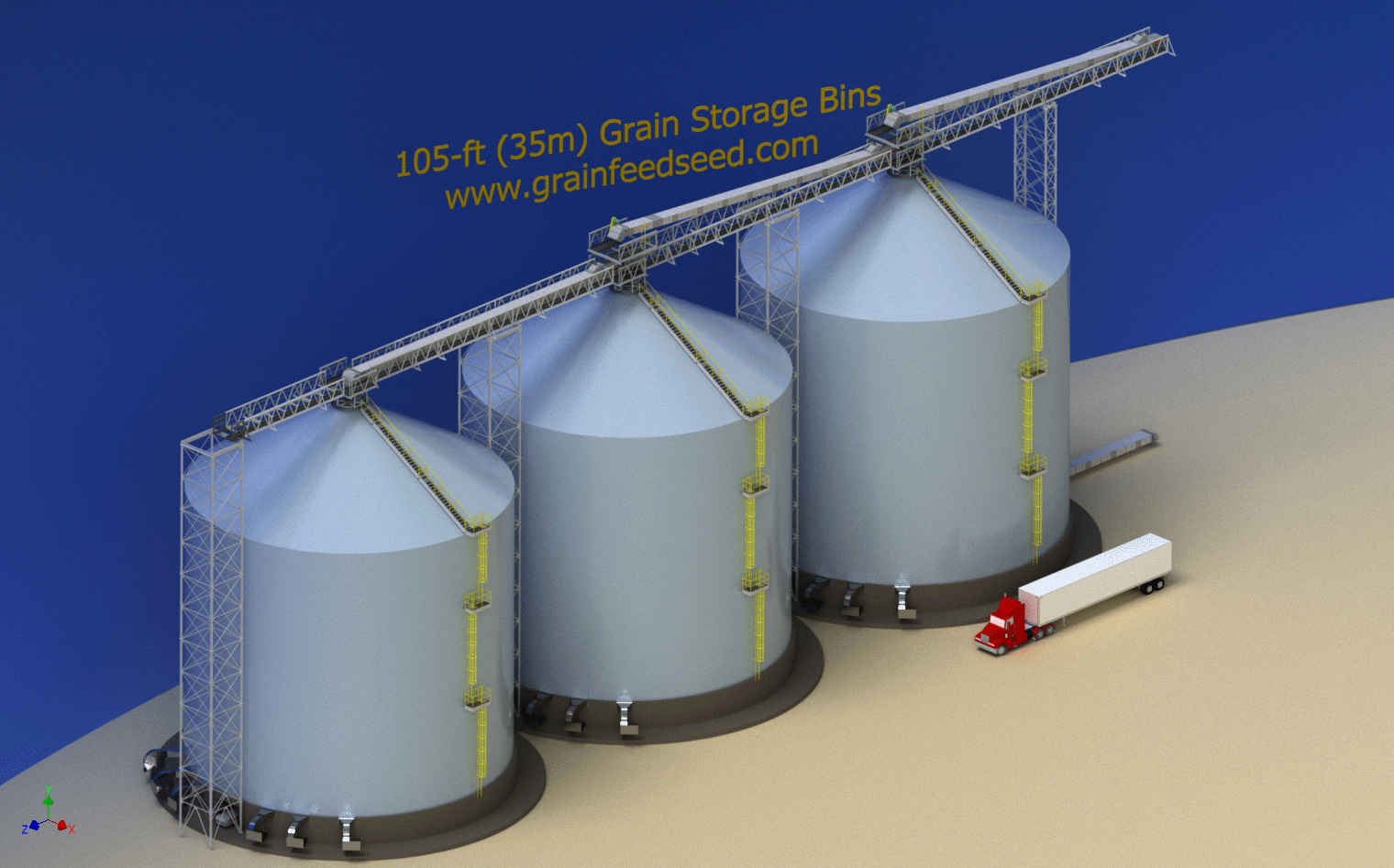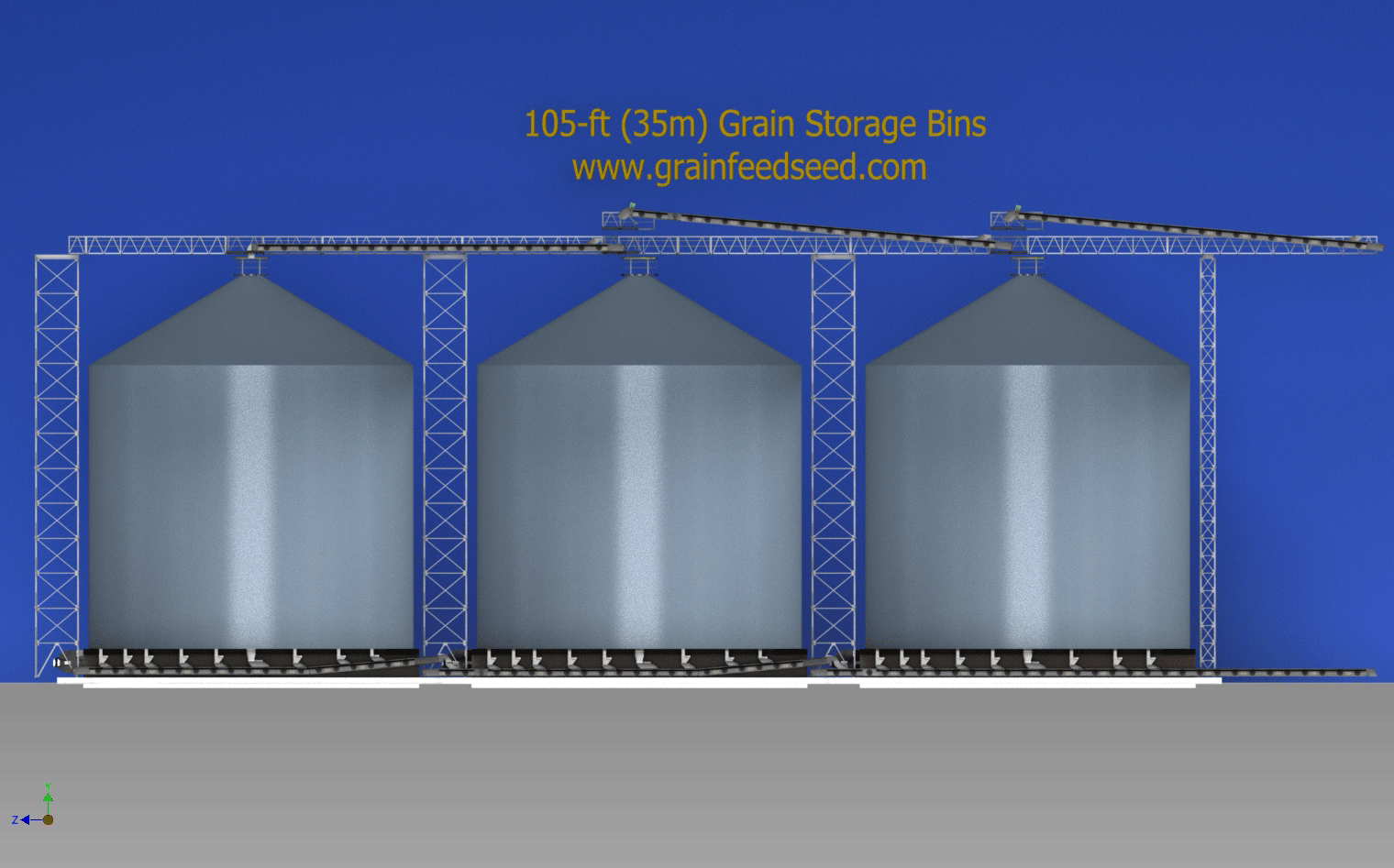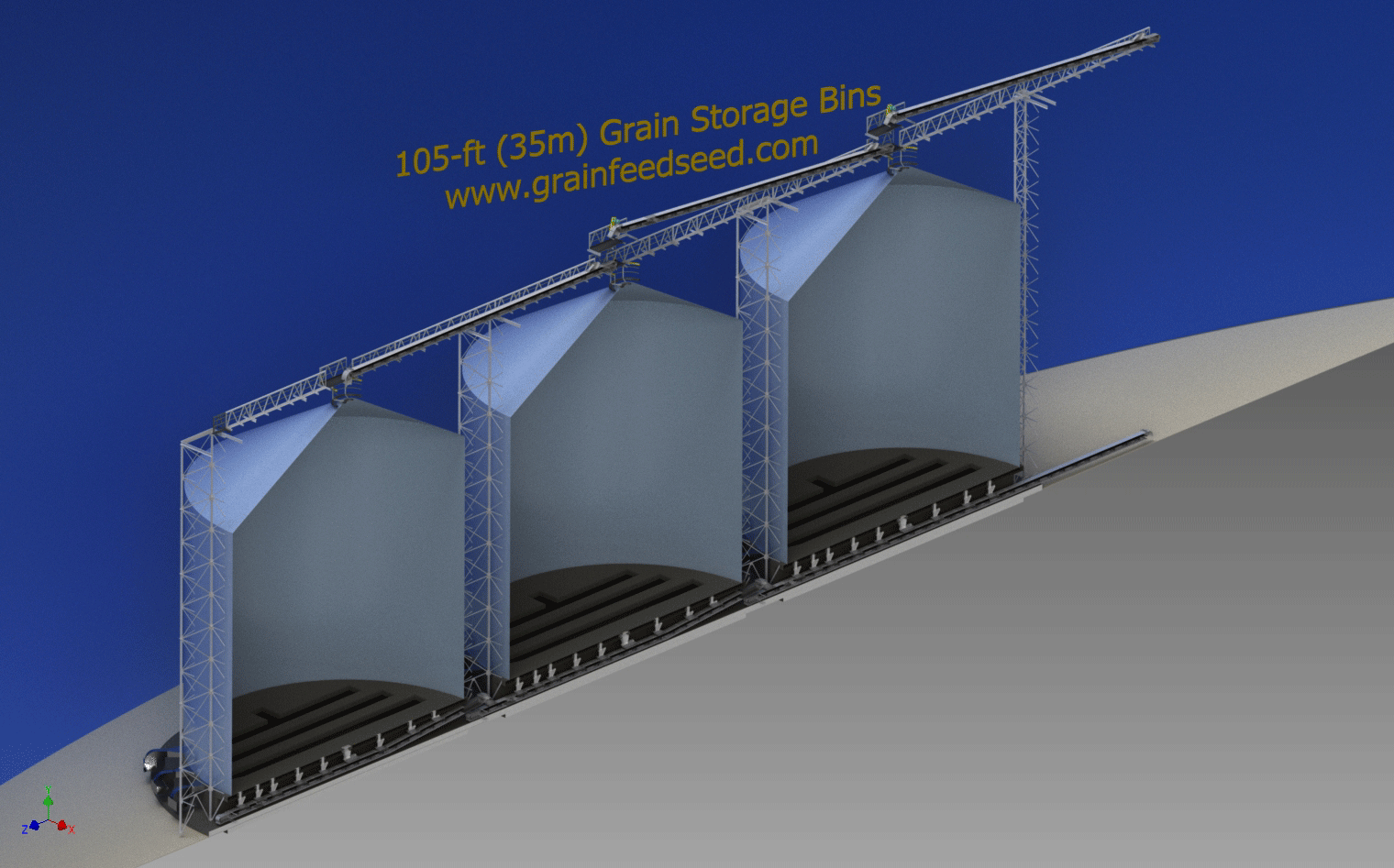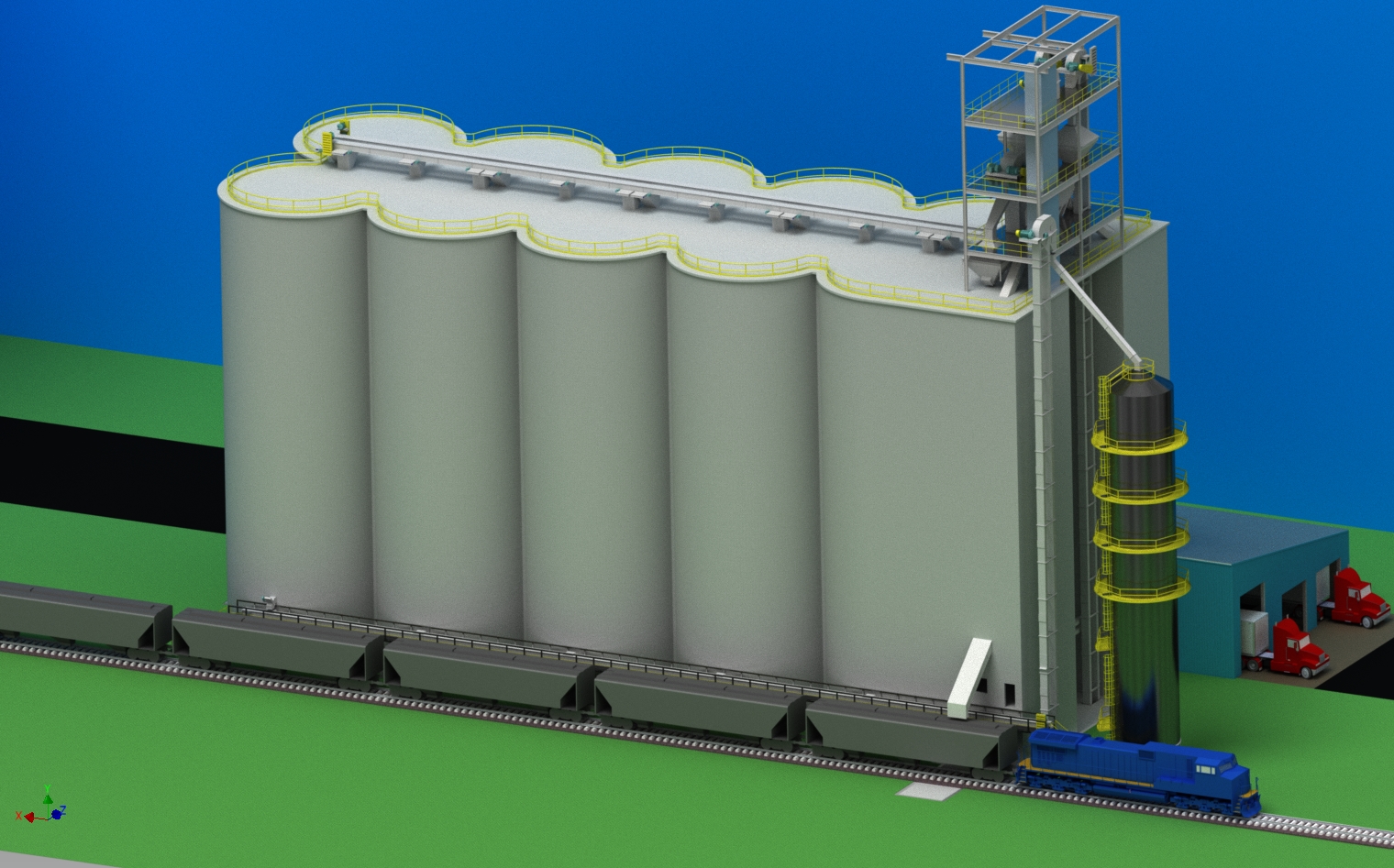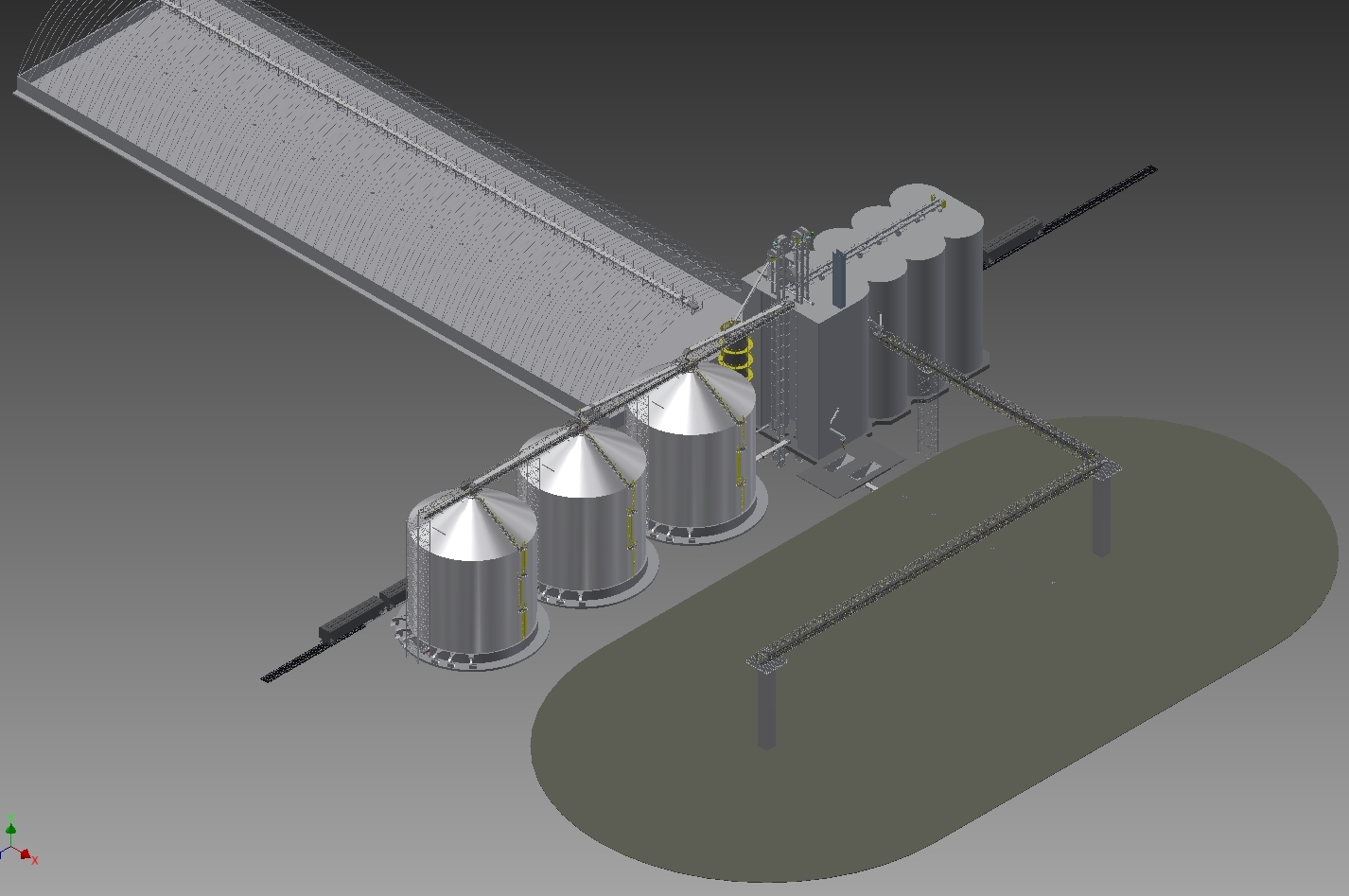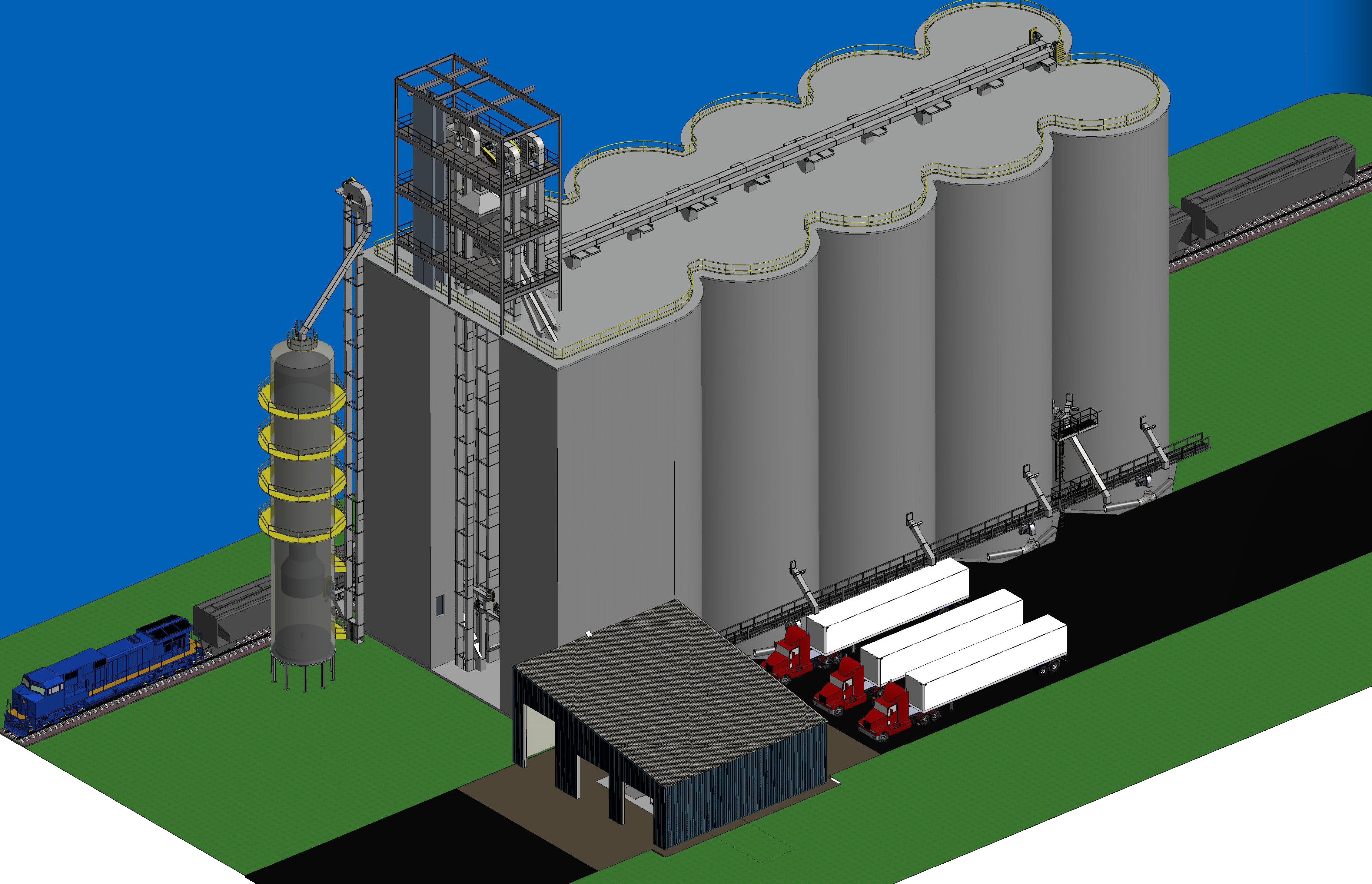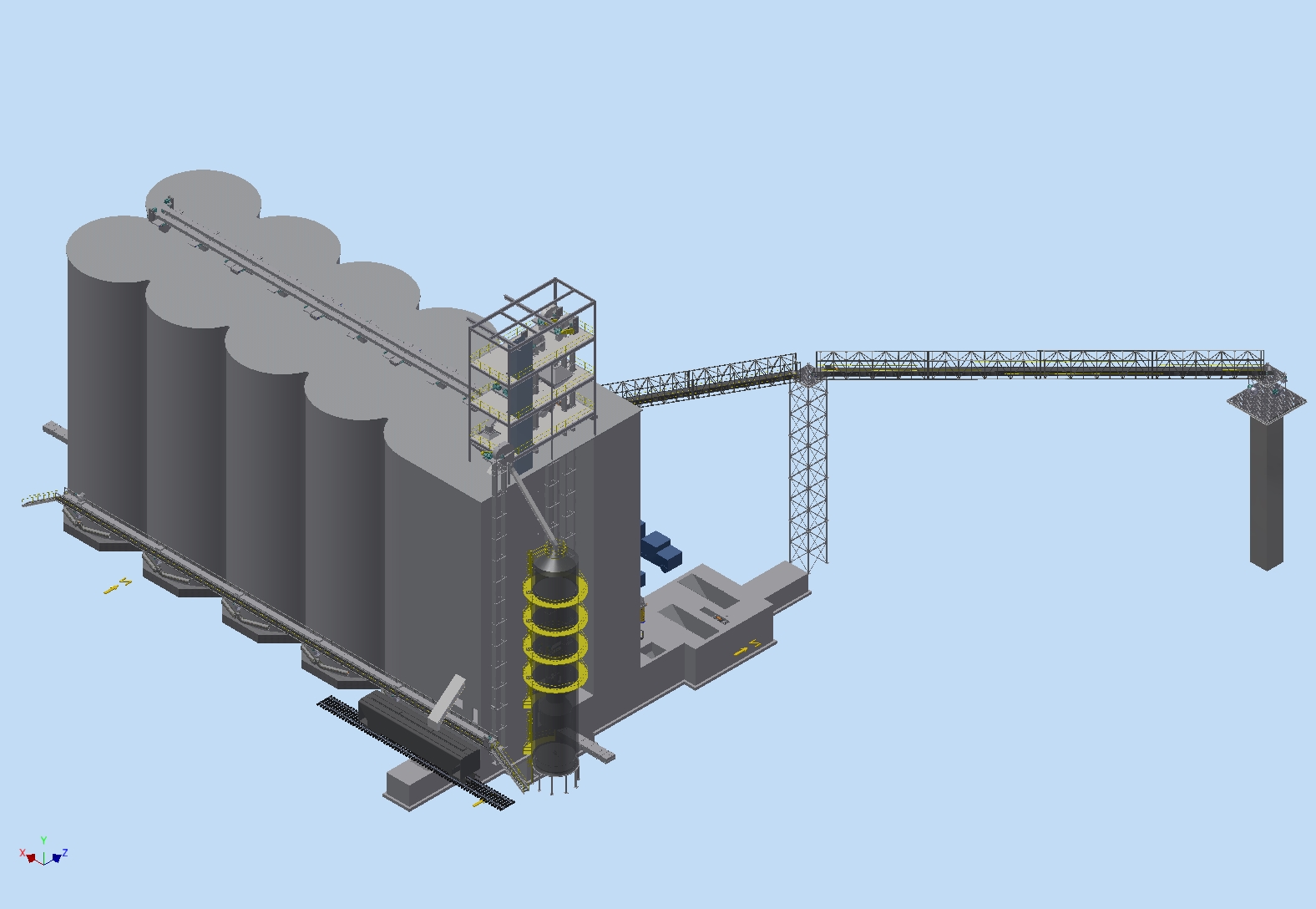 GRAIN STORAGE SYSTEMS
Hi-Speed Rail Systems
My first hi-speed rail system was in 1985 for Billings Grain Terminal, Billings, Montana.  It was designed for 54-rail cars using 20,000 BPH equipment.  Charley Riley, Riley Equipment said it was his first 20K BPH bucket elevator.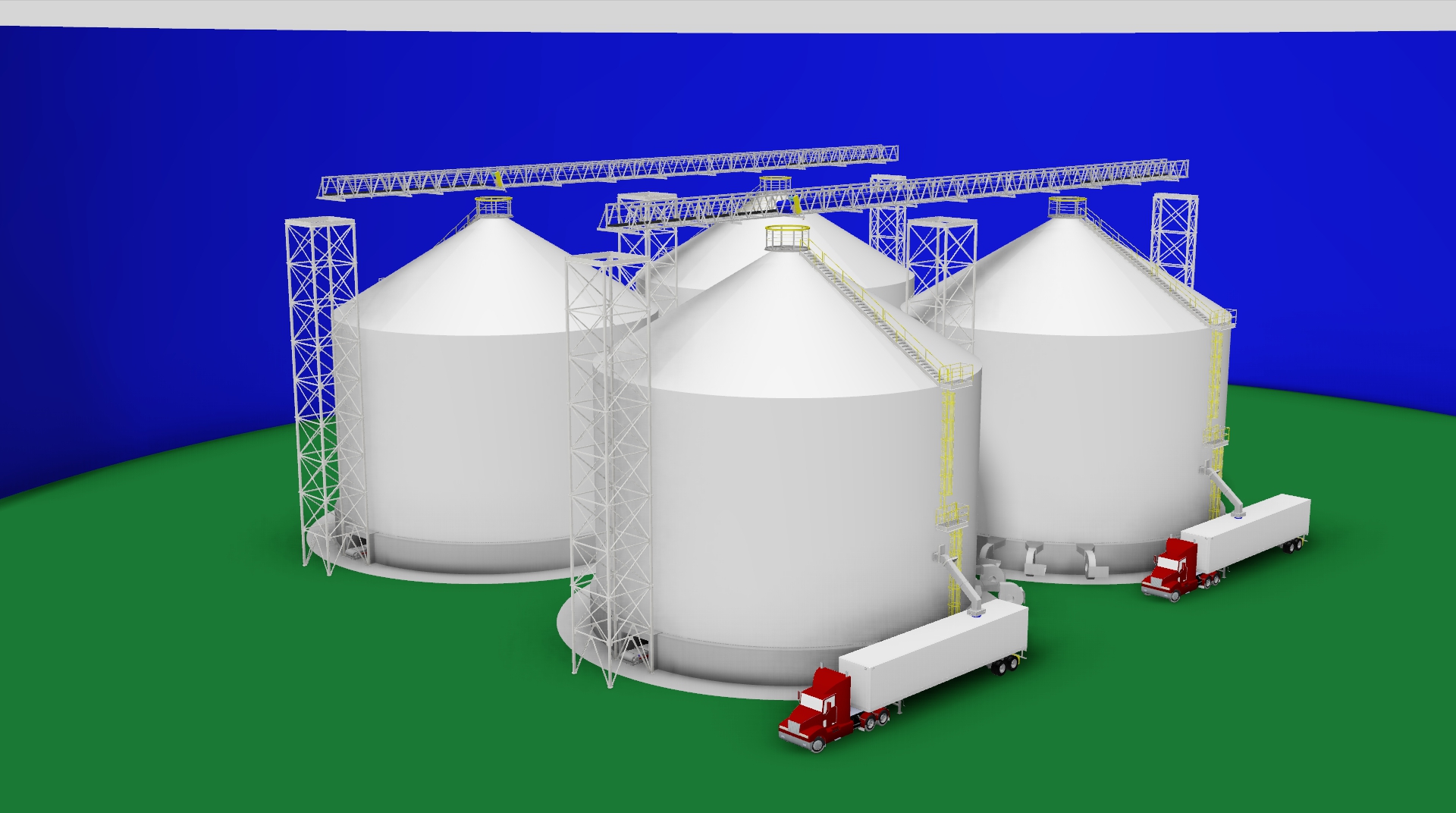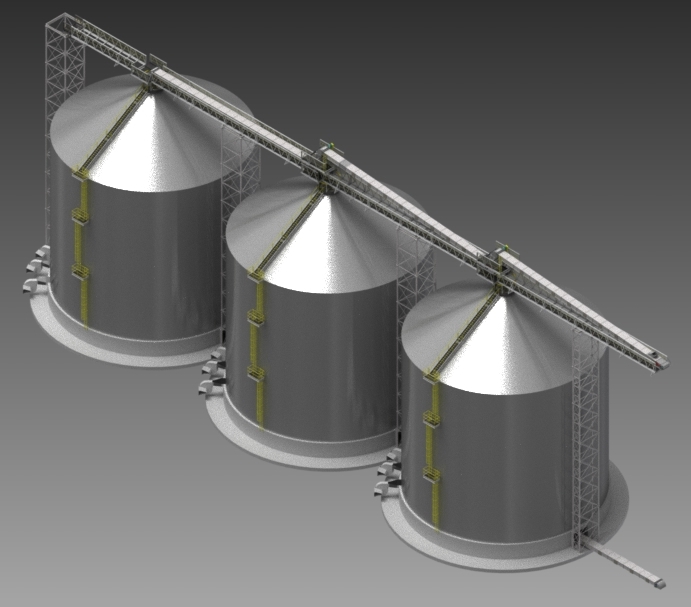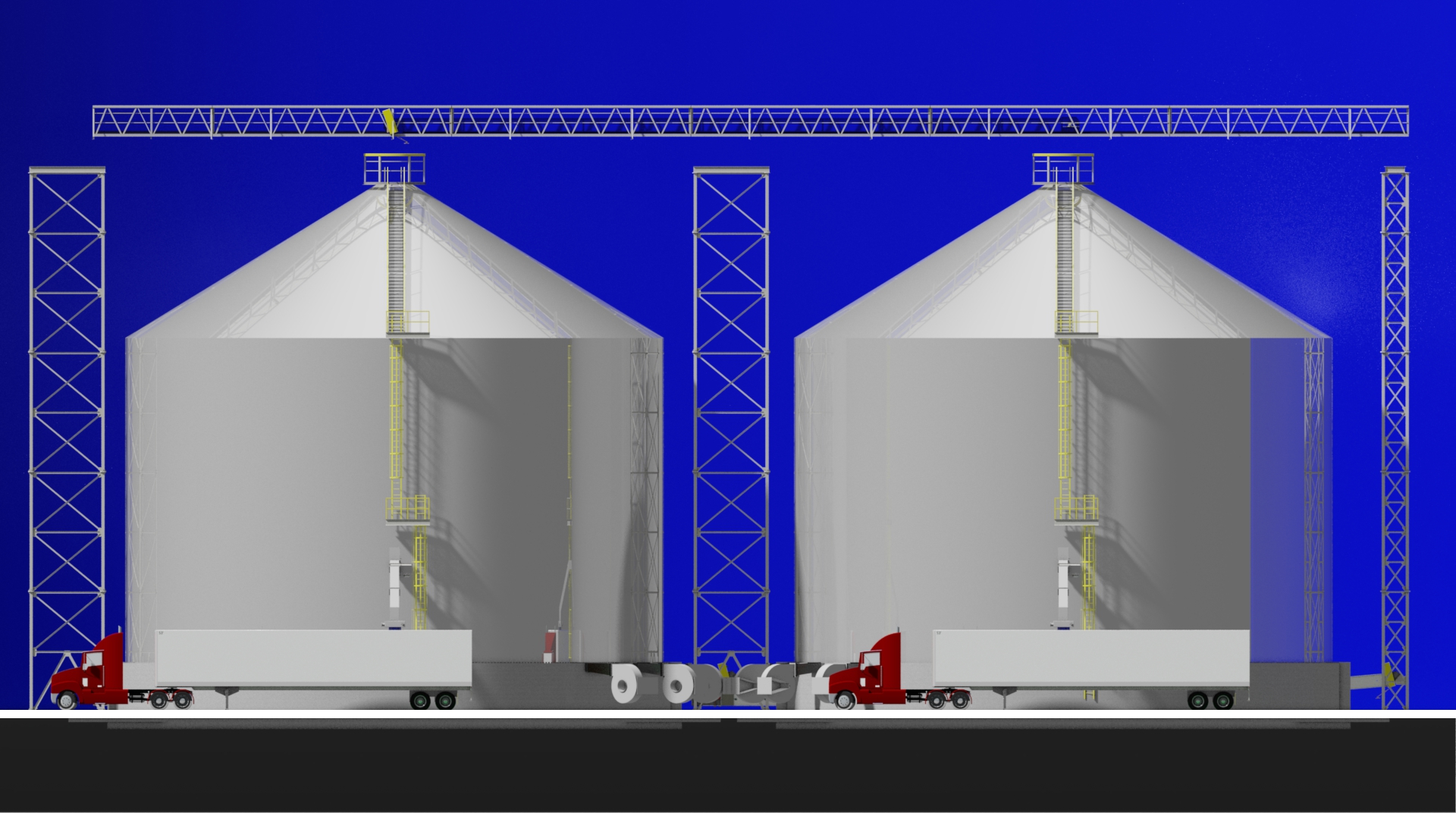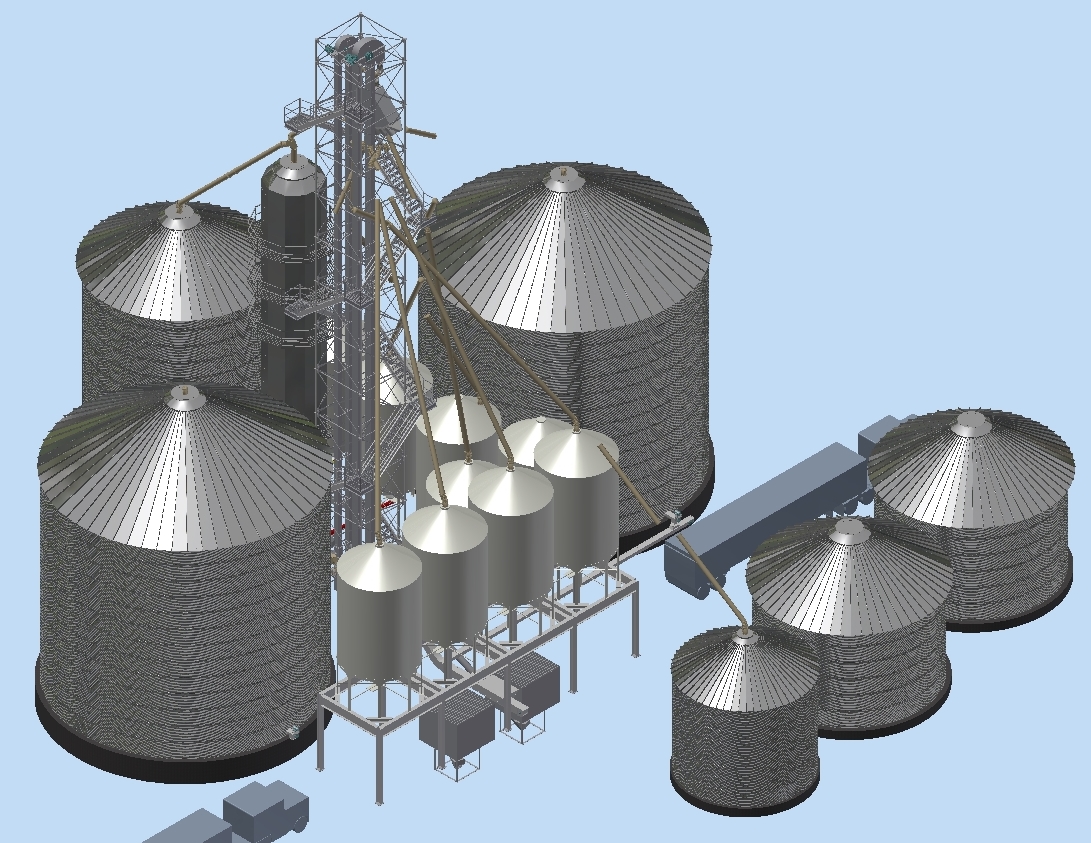 GRAIN STORAGE SYSTEMS
2.66" & 4.00" Corrugated Galvanized Steel Bin Storage Systems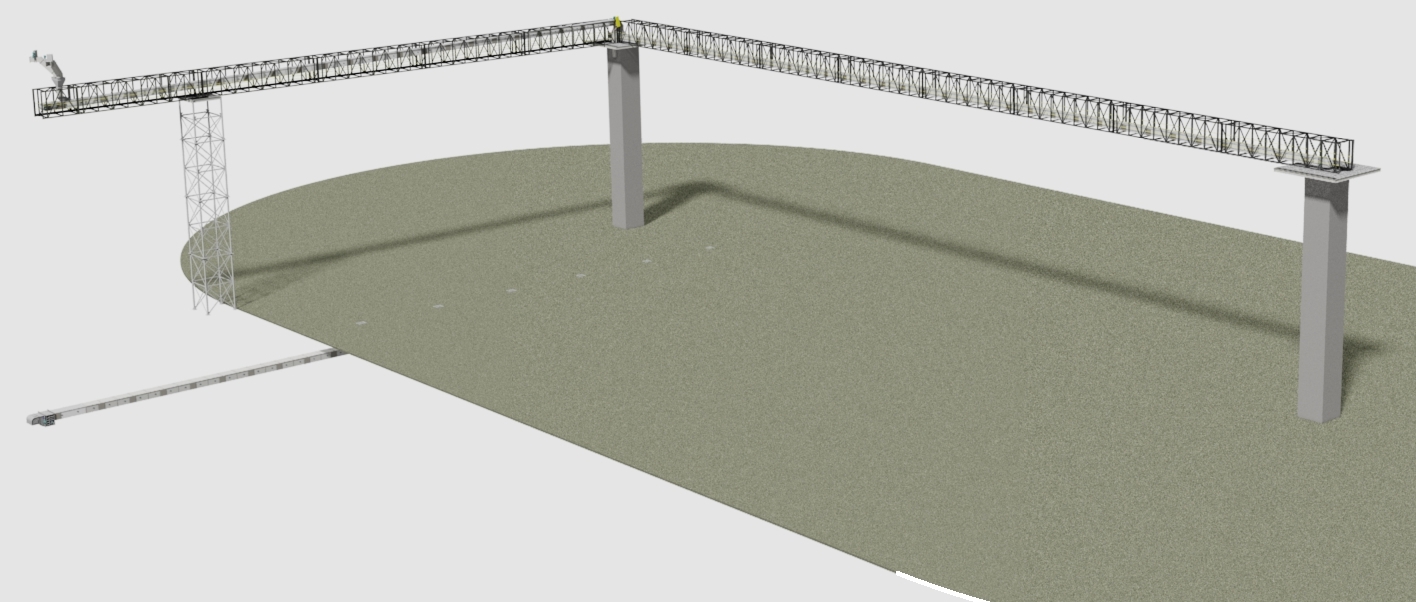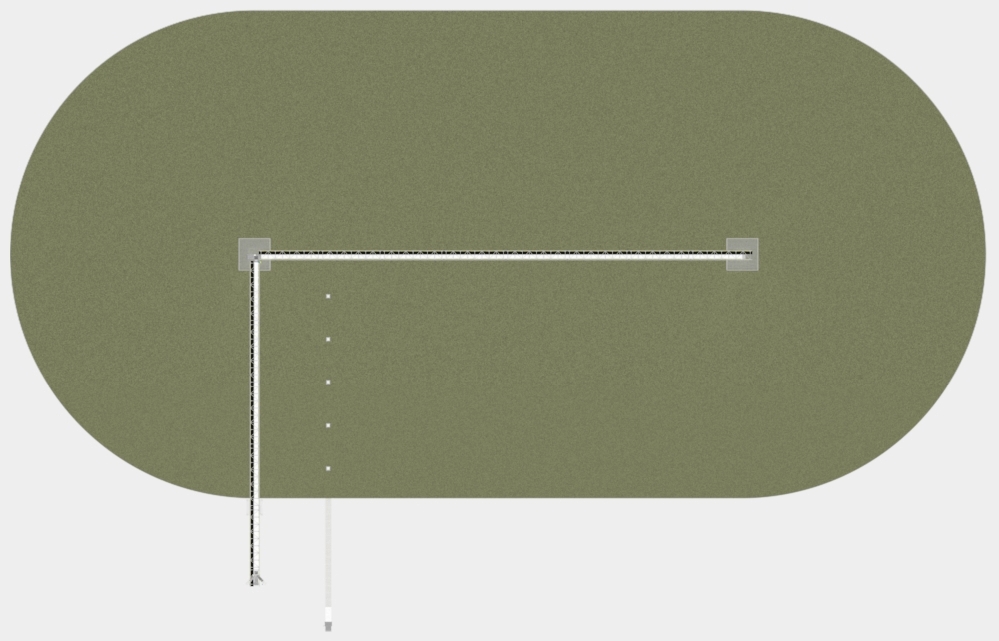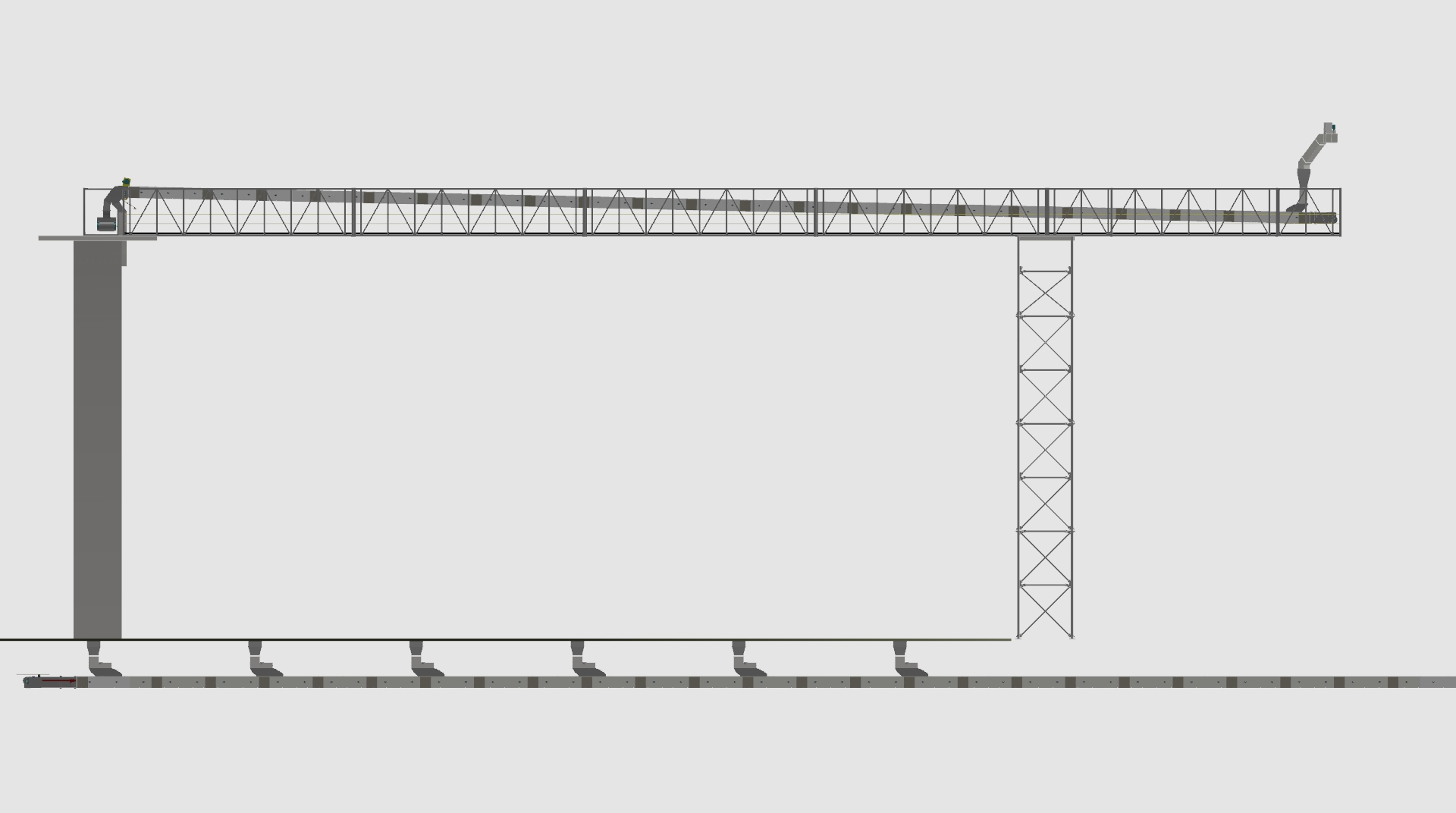 GRAIN STORAGE SYSTEMS
Temporary Bunker Grain Storage
GRAIN STORAGE SYSTEMS
Dwight Kinzer, dba Process Equipment & Design LLC specializes in the preparation of Process Flow Diagrams, Master Planning, 3D and 2D CAD Designs & Layouts, and Program Management of Grain Cleaning, Handling, and Storage Systems.  
Clients are guaranteed personalized service because Dwight Kinzer does all of the work.
sales@grainfeedseed.com        701-388-3645
Experience with USA and International Grain Handling & Storage Systems:
Barley;
Canola;
Chickpeas;
Commercial Grain Storage Systems;
Corn;
Ethanol Corn Storage Systems;
Ethanol Dried Distillers Grains (DDG) Storage & Loadout;
Green & Yellow Field Peas;
Identity Preserved Segregated Storage;
Lentils;
On-Farm Grain Storage Systems; and
Strategic Long-Term Grain Storage.
 3D CAD, Design, and Engineering of Grain Systems:
Aeration and Cooling of Stored Grains;
Automation;
Corrugated Galvanized Steel Grain Storage Bins;
Concrete Silos for Grain Storage;
Grain Cleaning Systems;
Grain Drying Systems;
Ground Pile Grain Storage – Temporary Bunker;
Hi-Speed Rail and Truck Receiving and Loadout Systems;
Hoop Barn Grain Storage;
Segregated Storage for Identity Preserved Commodities; and
Strategic Grain Storage Systems.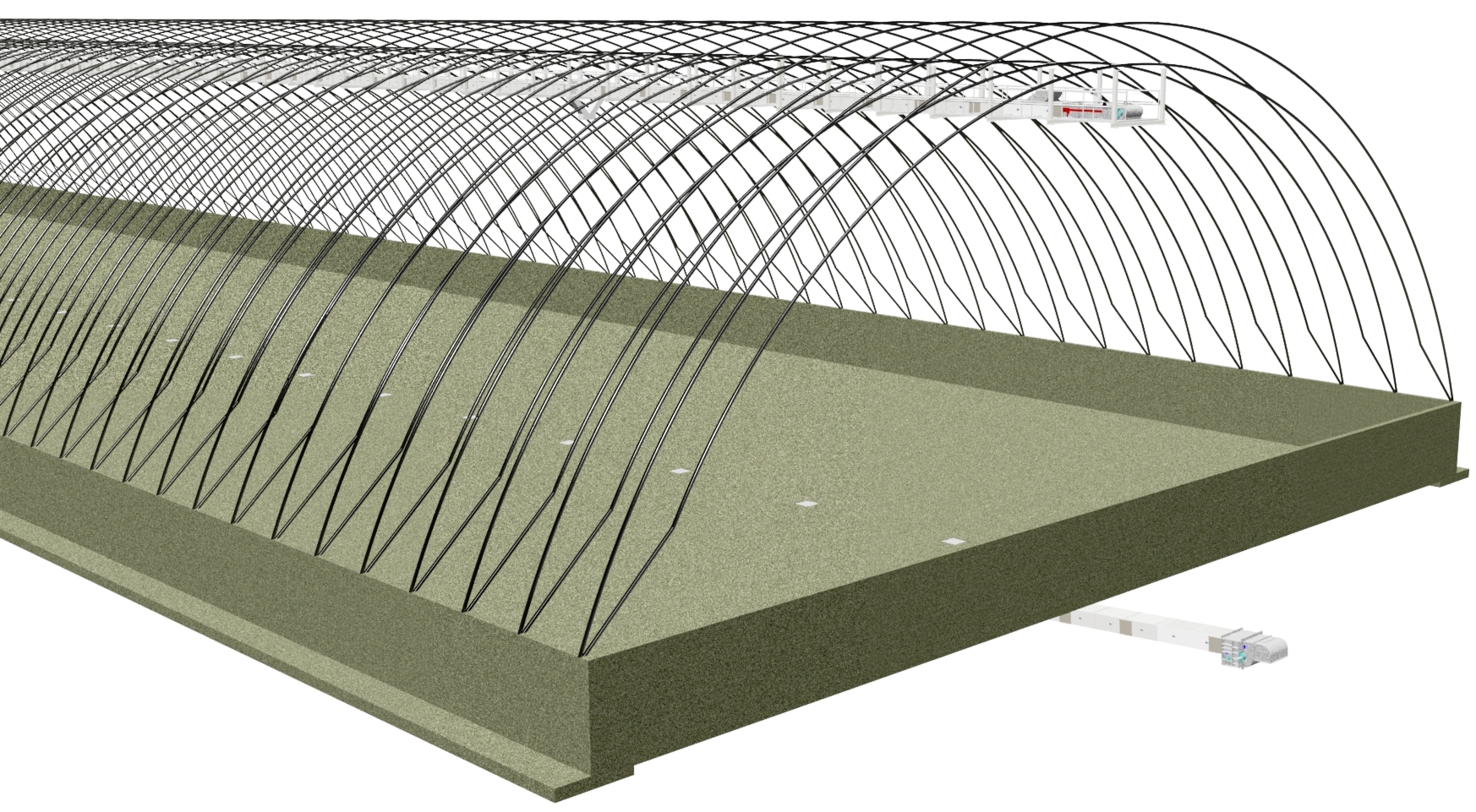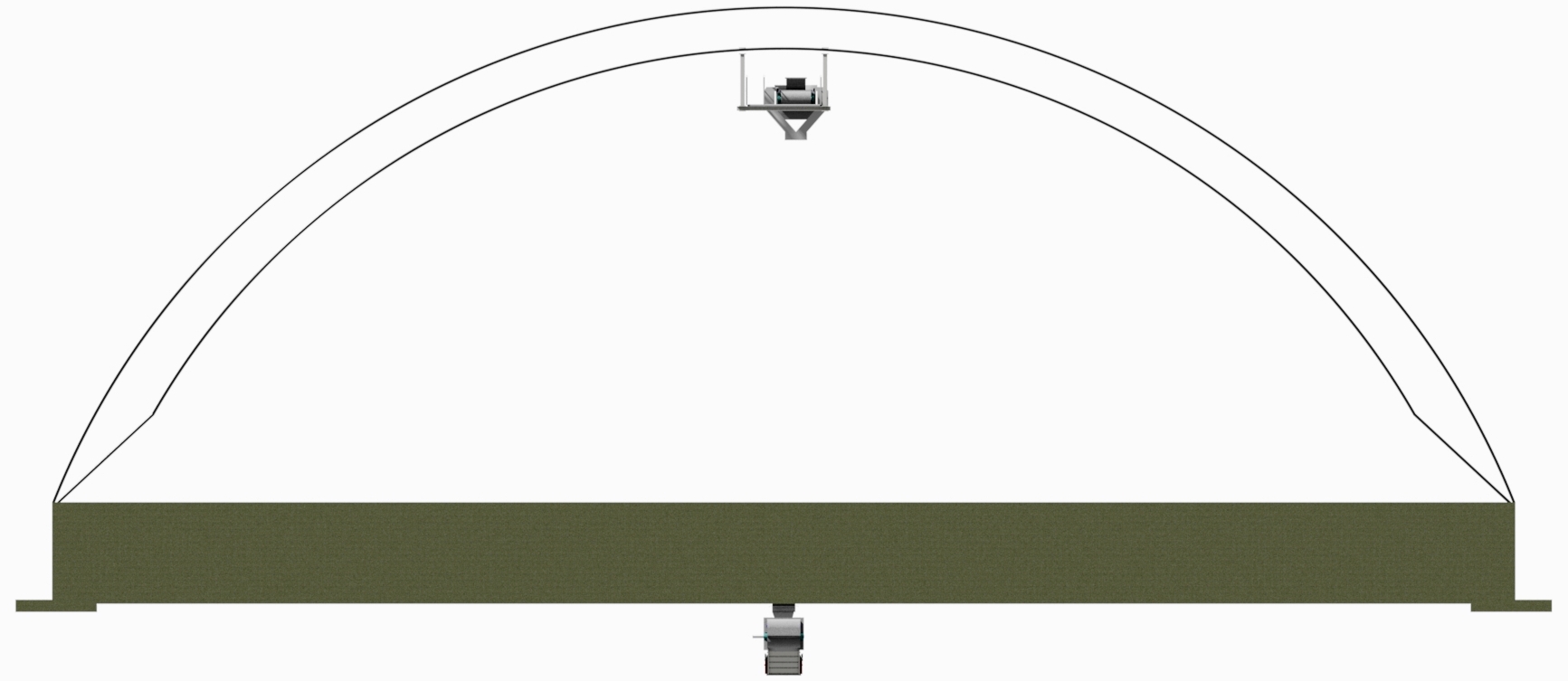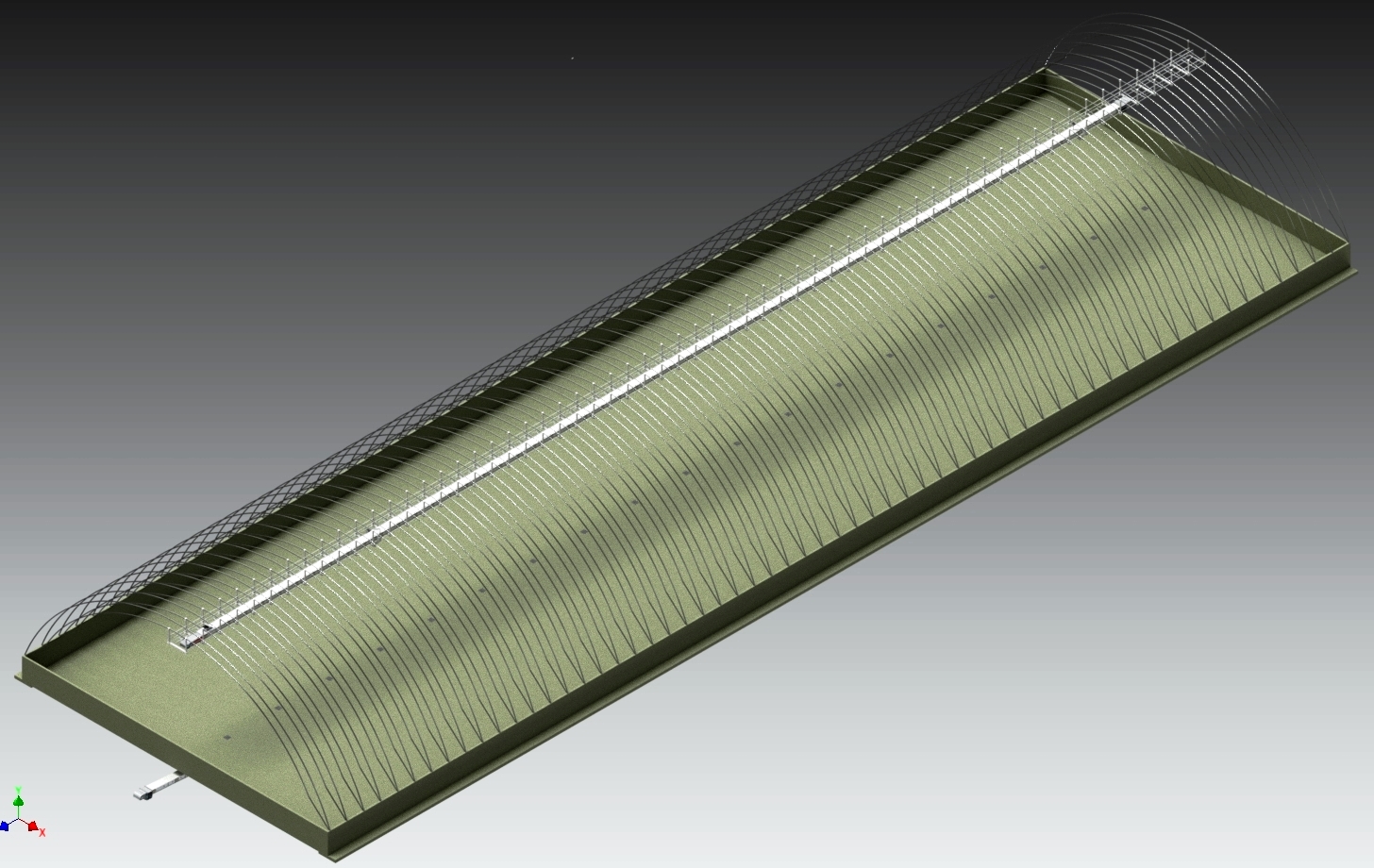 GRAIN STORAGE SYSTEMS
Sioux Steel Hoop Grain Storage Buildings